Luxury Homes for Sale Louisville, Kentucky
Posted by Joe Hayden on Tuesday, July 14, 2009 at 2:58 PM
By Joe Hayden / July 14, 2009
Comment
Are you interested in buying a luxury home in Louisville, Kentucky? Throughout the Louisville area you will find luxury homes in various neighborhoods and subdivisions, in addition to finding these exquisite custom homes in many unique locations without subdivision restrictions. Louisville boasts of a large number of historically and architecturally significant luxury homes, as well as modern architectural masterpieces complete with the latest in luxury amenities.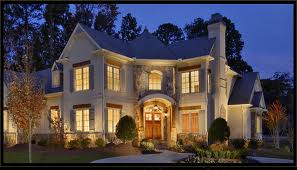 Buying a luxury home is similar to buying any other home that you wish to purchase, however there are several differences that you will want to consider. Probably the most-important difference is the fact that it is hard to accurately price unique, custom homes, or homes with extensive upgrades and specialized finishes because there are very few available buyers for these types of homes and you will have few, if any, comparable homes to reference for pricing. You must evaluate the home very carefully taking into consideration the style, design, quality of construction, layout and floor plan, condition, functionality, and location.

Typically, you will find more complex mechanical, electrical, plumbing, and structural systems in luxury homes. This can include multiple zoned heating and cooling systems, advanced lighting and sound control systems, intricate electrical systems, unique architectural elements, plus high-end finishes that may require special care. This means that you will need a thorough home inspection by a very competent inspector who understands these systems and can verify their proper operation. You may also want to get inspectors who specialize in the the specific mechanical systems for a more detailed evaluation.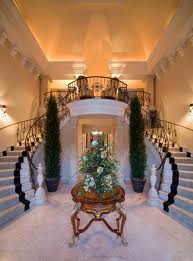 Luxury homes tend to be custom-built for a specific owner so you may find features that may not be to your individual tastes. This can especially be true of the paint colors and the wall covering selection. You may need to consider having a portion, or all, of the home painted and the wallpaper removed or added to fit your needs. Depending on the size of the home and the scope of the changes and updates, this can be a very expensive undertaking that can be a point of negotiation you should consider when buying a luxury home.
T0 find luxury homes in the Louisville area, you may want to consider searching in the Lake Forest Subdivision, or you can consider looking at Homes in Prospect. In addition, you can find homes of great historical and architectural significance in the Cherokee Triangle area near Cherokee Park and Bardstown Road. There are numerous areas throughout Louisville that you can find wonderful luxury homes, and each will have its own unique character and charm.

Buying a luxury home in Louisville is an exciting experience for anyone to undertake. The variety of architectural styles, plus the abundance of high-quality amenities make these types of homes distinct and very desirable. Visit Louisville Real Estate to learn more about buying luxury homes in the area.