Make Art Together at the Cailin Art Studio April 5
Posted by Joe Hayden on Wednesday, April 4, 2018 at 6:10 PM
By Joe Hayden / April 4, 2018
Comment
This April, take your preschooler to the Family Art Class at Cailin Art Studio, and see what the two of you can create together. Kids are naturally creative and imaginative at this age, and you don't want them to lose this amazing ability. Help them learn how to use it to create something of their own, and you may be helping them learn a skill they'll have their whole lives.
Preschool Family Art Class
Go to Cailin Art Studio in Crestwood to see what your preschooler can create. This class is designed for children aged 2 to 5 and the grown-up they're bringing with them. All the materials you'll need will be on-site, and the theme for the class will help guide the art project you and your preschooler create together. Class is $15 for the both of you.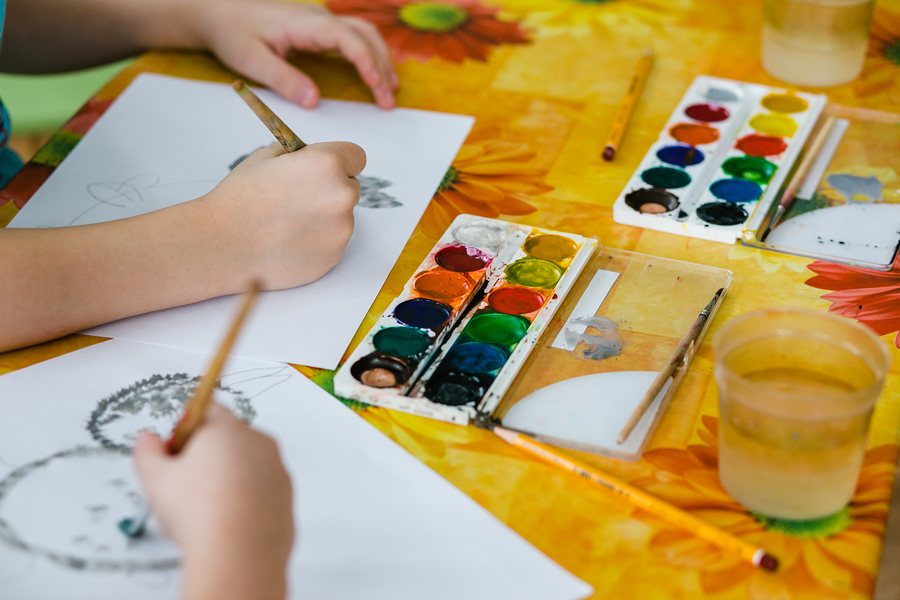 Be at the studio from 10 to 11:30 am, and find out how creative your preschooler can be. They'll get the chance to socialize with other kids their own age, and you'll get the chance to get a look at the incredible neighborhood. Cailin Art Studio is at 7910 Floydsburg Road in beautiful Crestwood, one of Kentucky's most popular places to live. After you see it, this community will probably be a big hit with you, too.
Creating in Crestwood
Crestwood has all the charm and wide-open spaces of small-town living, but it's barely outside of Louisville. Residents here get to enjoy the best of both small town charm and big city culture. Crestwood has its own schools, parks, places to shop and restaurants, not to mention a few fun family-friendly places, like the All About Kids gym and the beautiful botanical gardens.
This neighborhood is best-known for its large houses and big lots that offer expansive views, and something else everyone wants: space. Here, you aren't crammed in right next to your neighbors. Many homes in Crestwood have larger-than-average yards, and big trees that offer privacy. There are brand-new homes being built in Crestwood right now, dream homes that are waiting for you and your family to find them.
Go explore the Crestwood real estate this April. Go find that dream home you've always wanted!