Make Art with Your Toddler at Mama's Hip November 25
Posted by Joe Hayden on Thursday, November 24, 2016 at 10:09 AM
By Joe Hayden / November 24, 2016
Comment
Want to make art with your toddler and not make a mess? It is possible at Toddler Art Day at Mama's Hip. Have a fun day of creating art with your toddler and the two of you won't leave looking like you got hit with a paint bomb.
Toddler Art
Toddlers want to get creative and active, and parents know that better than anybody. Take them to Mama's Hip at 1559 Bardstown Road from 10 to 11 am for Toddler Art. The class is designed for children aged 1 to 3, crucial creative years.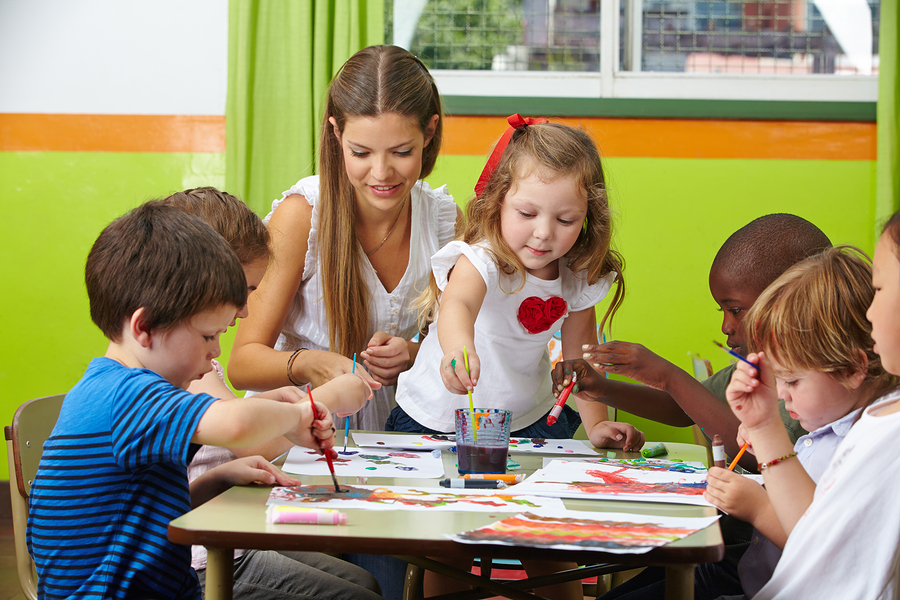 Craft time is also designed to allow kids to make art without making a mess. They won't get covered in their art project, and that makes it much easier to enjoy. Parents, grandparents and caregivers of all types are welcome to bring their toddlers to class for $10 per child. Mama's Hip is in the Highlands, a neighborhood that's known for having everything from family fun to funky art culture to trendy cuisine. Right across Bardstown Road, you'll find another neighborhood that has a funky, unique culture all its own: Deer Park.
See the Art in Deer Park
Deer Park is mostly a residential neighborhood, but it has a little bit of everything: schools, historic buildings, even a handful of businesses. The homes in Deer Park reflect the artistic, eclectic culture of the Highlands neighborhood. Homes here have historic architectural details that give them a unique, interesting look you can't find in newer homes. You can find bright colors and lots of pretty family homes throughout Deer Park. You'll also find a unique, quirky element in the neighborhood: deer statues. They're brightly-painted and often standing in front of businesses in the neighborhood, a play on the horse statues that appear all over Louisville during Derby season.
Go see the creative, artistic elements in Deer Park this November, and see what it inspires you to do.