Make Things with the Girl Scouts May 9
Posted by Joe Hayden on Saturday, May 9, 2015 at 9:16 AM
By Joe Hayden / May 9, 2015
Comment
Go to the MakerPlace to use a 3D printer or a laser cutter on May 9. While you're there, turn a bunch of electronic pieces into a cool machine. If you've ever wanted to make your own robot dog, you want to go to MakerPlace and join in on the fun with the Girl Scouts of Kentuckiana.
Making Things for Fun
Feel free to bring your own small electronics and appliances, items from home that you want to hack and recreate. A Kentucky Science Center educator will lead the workshop, and help walk you through your project.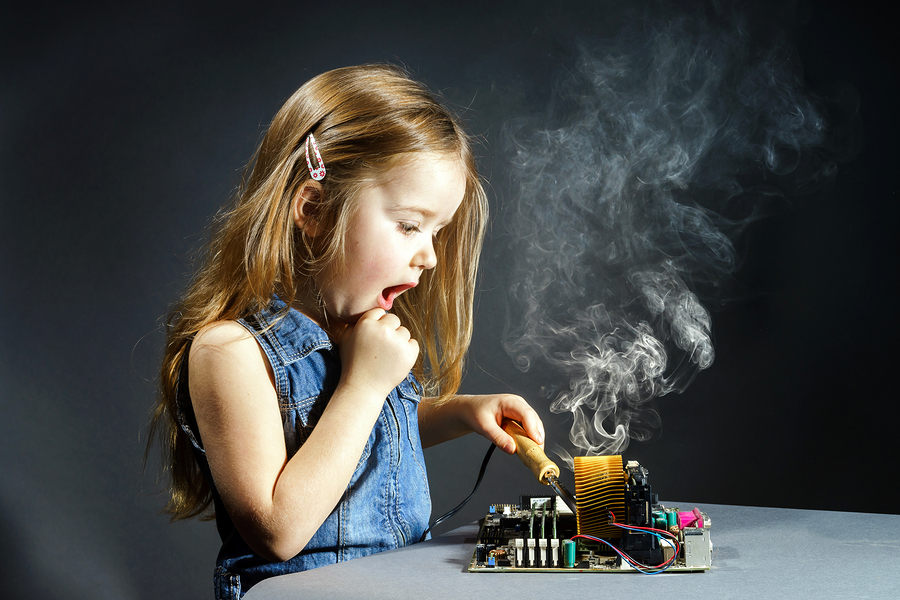 The "Let's Make a Thing" workshop is like a craft workshop, but it goes a few steps past that. From making stitches to soldering, you can do anything here to create anything you want. The program is perfect for beginners because you will guided through the workshop. You don't need to have experience with crafting, or with any of the tools available for your use.
Make things from 10 am to 1 pm, and learn how to make your own "Simon Says" game. Admission is $18 per child with one adult for free, and $5 for an extra adult in the group. Go to the Girl Scouts of Kentuckiana Counsel as 2155 Lexington Road, just outside the Cherokee Triangle, to make a thing.
In the Cherokee Triangle
The Girl Scouts of Kentuckiana Council is right next to Cave Hill Cemetery, one of the city's famous and most beautiful attractions. On the other side of the cemetery, you'll find the Cherokee Triangle.
The neighborhood is named for Cherokee Park, which is within walking distance. This amazing park was designed by Frederick Olmsted, who is more well-known for designing Central Park in New York. The park has been open since 1891, and people have been moving into the Cherokee Triangle ever since.
Cherokee Triangle has its own association that helps keep this historic neighborhood beautiful. Residents who live here are just two miles from downtown Louisville, and right next to a commercial area of its own. From here, you can walk to antique stores, book stores, restaurants, movie theaters and lots of other options.
The neighborhood itself is a beautiful mixture of different styles. Romanesque homes are down the street from gorgeous Queen Annes. You may see a Tudor Revival less than a block away from a grand Neoclassical home.
Make something cool this May, then walk around the Cherokee Triangle to see the cool stuff this neighborhood has to offer.