Make Your Next Home in Prospect, Kentucky
Posted by Joe Hayden on Wednesday, January 11, 2012 at 10:51 PM
By Joe Hayden / January 11, 2012
Comment
Make Your Next Home in Prospect, Kentucky
Prospect, Kentucky is a wonderful city that straddles both Jefferson County and Oldham County. The area is full of fantastic neighborhoods, exquisite homes, beautiful scenery, and is one of the most-desirable locations in all of Kentucky.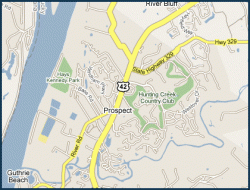 Learn about Prospect, Kentucky
The City of Prospect, Kentucky is a suburb of Louisville, located in far northwestern Jefferson County and southwestern Oldham County, and is a highly sought after location for residents. The home ownership rate is around 92% and families tend to stay in the area for long periods of time because of the area's beauty and luxury. Homes in Prospect tend to be more expensive because of their large lots, fabulous upgrades, and custom architecture. Many homes were custom built for the owners, with luxurious bedrooms and bathrooms, chef's kitchens, swimming pools, and open floor plans. Prices can be well over $1,000,000 for the most exquisite of homes.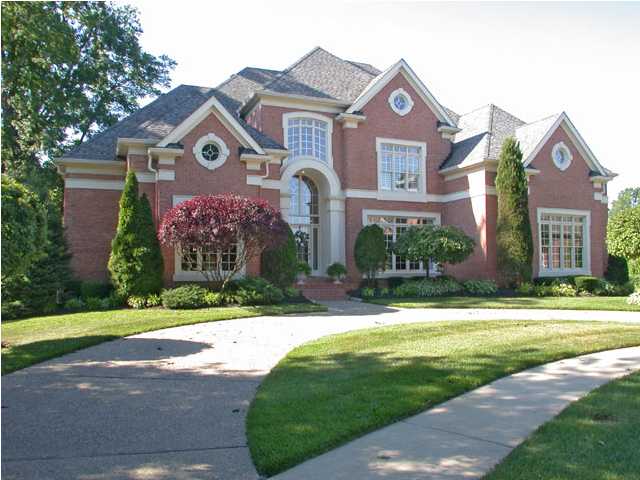 The Oldham County side of Prospect tends to be very desirable because of their award-winning school district and the fact that children generally attend their neighborhood schools. Oldham County High School is also known on a national level as Kentucky's representative in the national finals of the United States Academic Decathlon. The school district is among the highest ranking districts in Kentucky and features rigorous academic programs and specialty courses for students.
The Jefferson County side of Prospect is just as luxurious and is a quick 20 minute drive into Louisville. The entire area is beautiful, with rolling hills and plenty of mature trees and ponds. In fact, the land in Prospect once belonged to a few wealthy families who would commute into the city for work and a few farmers. The city has come a long way since its farmland days, but still has managed to keep that small town charm. There are convenient shopping options in the area and many fine restaurants and stores from which to choose. And with the closeness of the Ohio River, many Prospect residents own boats and enjoy water activities on those hot summer days.
Some fantastic neighborhoods in Prospect include Hunting Creek, Fox Harbor, and Sutherland. Hunting Creek is a community for water lovers and is located near the Harrod's Landing Yacht Club. There, condos and townhouses are found surrounding the water, so residents can pull their boats right up to their summer getaways or permanent vacation homes! Fox Harbor is a wonderful community that sits on elevated land in Prospect. There are over 180 properties with prices that range from $200,000 to over $400,000. Sutherland is a newer subdivision that features a sparkling pair of lakes with fountains and fish at the entrance. There are over 300 homes that range from $400,000 to over $900,000.
It is no wonder why Prospect has grown more percentage wise than any other city in Jefferson County during the 1990's - this is a fantastic community of luxurious homes and friendly neighbors. You should make your next home in Prospect!