Mary Queen of Peace Church Picnic July 13th
Posted by Joe Hayden on Saturday, July 13, 2013 at 8:18 AM
By Joe Hayden / July 13, 2013
Comment
Saturdays make for a great picnic day and this July 13th, the Mary Queen of Peace parish is serving up an authentic picnic spread with all the fixins. From 4:00 p.m. until 7:00 p.m., the food and fun will be taking place at 4005 Dixie Highway in Louisville and though dinner ends at 7 p.m., the festivities will continue until 11:00 p.m.
On the menu for the evening will be some of the most delicious friend chicken ever removed from a skillet and all the family favorites like baked beans and mashed potatoes. After that fine meal there will be plenty more to see and do, including snack food and carnival-style treats. Attendees can then opt for fun and games at the game booths, a children's play area and vender booths featuring arts and crafts, plus entertainment for the entire family.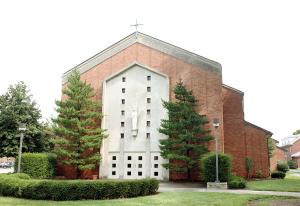 Summer picnics are a much loved tradition when planning a weekend activity and now you and the family can enjoy the picnic, minus the cooking and the clean up. Not to mention, the food is served in the gym, so picnic lovers won't suffer any ill effects if the weather isn't cooperating with their entertainment plans. Come out and enjoy the Mary Queen of Peace Summer Picnic at 4005 Dixie Highway on Saturday, July 13th from 4:00 p.m. until 11:00 p.m.
To learn about other fun things to do in the area, please visit the website of the Joe Hayden Real Estate Team.