Masks of Michoacan Exhibit in the University of Louisville's Schneider Hall Galleries
Posted by Joe Hayden on Monday, March 19, 2012 at 9:45 PM
By Joe Hayden / March 19, 2012
Comment
Most people relate masks to Halloween costumes, but the University of Louisville's Schneider Hall Galleries is giving people a glimpse into how other cultures make dressing up a part of tradition. If you and your family haven't had the opportunity to check out the Masks of Michoacan in University of Louisville's Schneider Hall Galleries at the Hite Art Institute's Gallery X, this is your last weekend to see this historical exhibition. They will be on display until March 24th at 4 pm, and this is an exhibit that University of Louisville was very lucky to get its hands on for a brief time.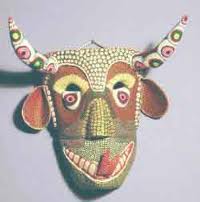 The Masks of Michoacan exhibit has an amazing display of 40 wooden masks from the Mask Museum in the Centro Cultural Antiguo Colegion Jesuita in Patzcuaro, Michaocon. These masks have been used in Mexico for thousands of years in Ceremonial rites, plays and festivals. Originally these wood carved faces depicted animal spirits and gods of the indigenous people. When looking at the ritual masks, it is hard not to envision natives dancing around a bonfire in celebration.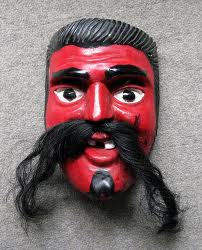 The mask has had many uses over the centuries. After the Spanish came to the lands of the natives, the priests tried to convey Roman Catholicism to the indigenous people, but due to communication issues, these would-be converters had to find alternative means. The priests decided to perform plays using the natives own traditional masks to get their message across, and would often use the devil mask to portray Judas.
This exhibit is a great way to show your children masks are about more than getting candy on Halloween. The Masks of Michoacan gives us a look at the artistic creativity that indigenous people managed with simple tools and natural dyes. It might even encourage a night of family activity and inspire your kids to create their own Halloween costume.
To learn more about the area, please visit Louisville Homes for Sale.