Meet with the Jane Austen Society March 12
Posted by Joe Hayden on Sunday, March 12, 2017 at 1:09 PM
By Joe Hayden / March 12, 2017
Comment
Step back in time to a scandalous period in history, a time that noted author Jane Austen lived through. And, as Austen fans can probably guess, she shared her opinion about the changing times around her. Join this discussion and join in the Jane Austen Society meeting at one of Louisville's historic properties. You'll be surrounded by the same sort of setting as Jane, and you'll be elbow-deep in early 19th century scandal before the afternoon is over!
The Jane Austen Society
This discussion of scandal in Jane's lifetime will be led by Mary Landrum, the children's librarian for the Lexington Public Library. She'll talk about the early days of the Sunday Scholarship movement. Jane, the daughter of a preacher, wrote about these shifting times. She wasn't the only author to take on the subject. A contemporary of Jane's, Hannah Moore, also wrote about these religious changes. And Jane absolutely hated the woman.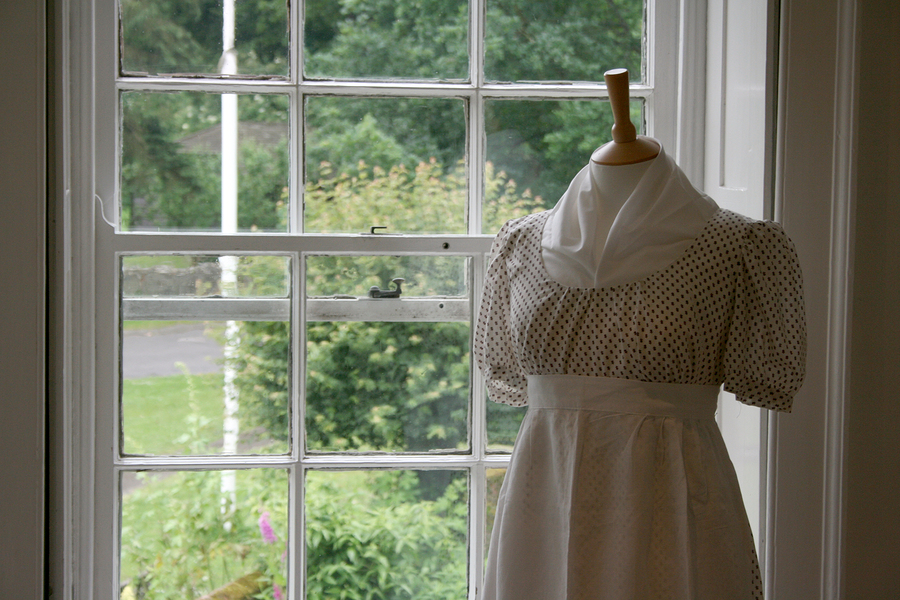 Learn about these scandalous times, and how Austen felt about them, at Locust Grove this March. This free event gives you the perfect opportunity to see the historical property. Locust Grove is full of beautiful stuff to see. In fact, you don't even have to like Jane Austen to appreciate it...just don't tell the Jane Austen Society that!
Locust Grove is at 561 Blankenbaker Lane, in the middle of Indian Hills. This isn't a neighborhood that you can just drive through. There are just too many reasons to stop and take a good look around.
Have a Look Around Indian Hills
There aren't many neighborhoods that look like Indian Hills. Not in Louisville, or really anywhere else. That's because Indian Hills hasn't been heavily developed. In fact, many of the natural features there have been left untouched so that people here can enjoy them. Indian Hills is covered with trees, natural rock formations, winding trails and the rolling hills for which the neighborhood is named. A small river winds its way through the neighborhood, too.
Among the stunning hills and trees, you'll find the houses of Indian Hills. They sit on huge lots along winding streets, many of which end in cul-de-sacs to keep the neighborhood peaceful and quiet. The homes here are custom-built, many in brick and stone designs, with beautiful traditional styles. The big homes here have multiple bedrooms, lots of square feet, huge yards and all sorts of high-end fixtures and features.
See some truly amazing properties this March, and you'll see why you should be living in Indian Hills, too.