Middletown, Kentucky - Historic Character and Charm
Posted by Joe Hayden on Saturday, April 14, 2012 at 7:10 PM
By Joe Hayden / April 14, 2012
Comment
Despite its name, Middletown, Kentucky is anything but a mid-grade town. It is located in the eastern part of Jefferson County and is one of the upscale areas of the city. Residents and visitors to the area find it filled with charming homes, restaurants, boutiques, department stores and malls. It is home to Eastern High School and the one of the country's largest churches, the Southeast Christian Church.

The land on which the present day Middletown occupies was originally owned by the Revolutionary War veteran Jacob Myers. In the year 1897, it was chartered as a city by Phillip Buckner and William Chambers after they acquired some land from Myers. The original Middletown was actually two and one half blocks long and two blocks wide. It extended from Madison Avenue to Holmes Street east to west and McAuthor and Adair Streets north to south. The initial town was one of the early trading centers for the rich farmlands that surrounded it. A number of general stores and lumber mills were present, along with a tannery, millinery shop, cigar factory comb factory, a tailor and a blacksmith.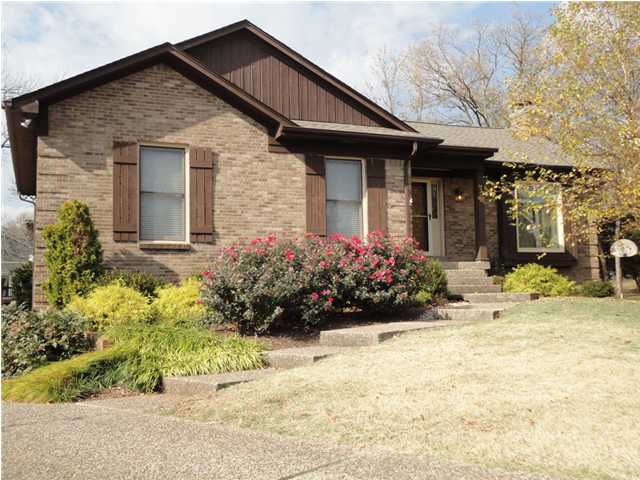 Middletown was occupied by Confederate forces during the 1862 invasion of Kentucky. The year 1910 brought a rail line between Louisville and Shelbyville for commuting, and the area started to quickly evolve from rural community to suburban neighborhood. By 1934, enough of the residents had vehicles that the railway was discontinued.
In 2003, when Louisville combined with Jefferson County, Middletown became classified as part of Louisville. However, none of the incorporated places were affected by the change and still maintain their Middletown identity. Today's Middletown is an active, evolving city that still holds some of it historical sites and homes. In itself, it's a beautiful community that provides expressway access to all areas of the city. You'll find Middletown to be a neighborhood of convenience with plenty of activity all year round.
To learn more about great places to live in the area, please visit Louisville Real Estate.