Motown in Black and White at the Ali Center August 30th
Posted by Joe Hayden on Wednesday, August 28, 2013 at 1:33 PM
By Joe Hayden / August 28, 2013
Comment
For those that appreciated the days of Motown music, the Muhammad Ali Center at 144 North 6th Street in Louisville has an exhibit just for you. The "Motown in Black and White" exhibit opens up on Friday, August 30th and will be on display until November 10th, 2013. This amazing walk down a musical memory lane will be open Tuesdays thru Saturdays from 9:30 a.m. until 5:00 p.m. and on Sunday from Noon till 5:00 p.m. Admission is $9 for adults, $8 seniors aged 65 and over, $5 for both students and military with ID's, $4 for children ages 6 through 12 and children 6 and under will be admitted for free.
The Muhammad Ali Center offers plenty of activities for families and friends of all ages, but the "Motown in Black and White" exhibit offers a special look at original photos and memorabilia from the mid-to-late 20th century, during the height of the Motown movement. Visitors will feel like they've stepped back through time to the days when Motown music was peaking in the music industry and capturing the hearts of people across the US.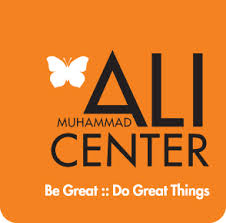 You don't have to catch the Soul Train to travel to the "Motown in Black and White" exhibit at the Muhammad Ali Center on 144 North 6th Street starting August 30th, but those that love that Motown sound won't want to miss this iconic musical memory exhibition.
To learn about other fun things to do in the area, please visit our Louisville Homes website.