Movies Under the Stars at the Iroquois Amphitheater
Posted by Joe Hayden on Wednesday, September 5, 2012 at 2:14 PM
By Joe Hayden / September 5, 2012
Comment
Summer is almost at an end, but there is still time for a Movie Under The Stars at the Iroquois Amphitheater. Saturday, September 8th the Iroquois Amphitheater welcomes you and the family to their FREE showing of the Kevin James movie, The Zookeeper at 7:30pm. The film is a 90 minute PG-rated comedy and stars Adam Sandler, Sylvester Stallone and Cher. James plays the Zookeeper and makes the amazing discovery that animals can talk.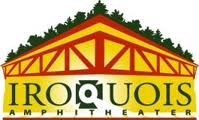 Watching a movie in the great outdoors is reminiscent of going to a drive-in, minus the lousy pod speakers, radio static and occasionally blurry screen. The traditional family night at the drive-in is just a memory now, but the Iroquois Amphitheater is putting a new spin on that old tradition. Their unique outdoor theater provides a fun summer family experience and offers a welcomed replacement for those torn screens and rusty speaker boxes.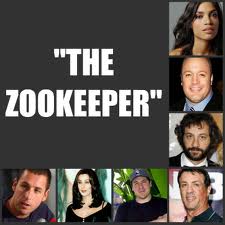 The Iroquois Amphitheater provides you and the family comfortable seating under the sky with a fabulous sound system and a vividly clear view of the film. Snacks and drinks are available just like at the theater, or you can bring your own from home. Not to mention, you can baffle the kids with 'back in the day' stories of what outside movies were like when you were young.
Families that attend the ZooKeeper on Saturday the 8th at the Iroquois Amphitheater are sure to have a great time and a lot of laughs. Traditions start with new experiences and Movies Under the Stars sounds like the beginning of a great family summer tradition.
To learn more about other fun events in the area, please visit Louisville Homes.
Iroquois Park Subdivisions