Mythic Creatures at the Frazier History Museum Opens May 11th
Posted by Joe Hayden on Thursday, May 9, 2013 at 3:23 PM
By Joe Hayden / May 9, 2013
Comment
The Frazier History Museum at 829 West Main Street in Louisville will be reaching out to tickle imaginations for all ages with some factual exhibits and information as they present "Mythic Creatures". This magical display will be featured starting on Saturday, May 11th through Sunday, September 15th. The exhibit will be open to the public Monday, Tuesday and Thursday to Saturday from 9:00 a.m. until 5:00 p.m., Wednesdays 9:00 a.m. until 8:00 p.m. and Sundays Noon to 5:00 p.m.
Admission for adult non-members is $18.50, Seniors $16.50, Students aged 14 to 17 $14.50, children aged 5 to 13 $10 and anyone under the age of 5 being admitted for free. Members pay the standard $8.00 for adults and $4.00 for children.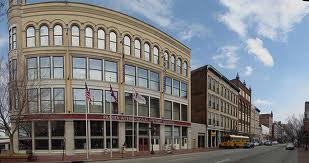 "Mythic Creatures" will amaze mythos enthusiasts with over 7,500 sq. ft. of exhibitions created by the American Museum of Natural History. There will be four different exhibit titles to include "Creatures of the Sea, Land, Air and Dragons", all of which will have actual size models including a 17 foot long dragon and a primate well over 6 feet tall.
The Frazier History Museum's "Mythic Creatures" exhibition May 11th to September 15th offers history lovers a glimpse of folklore around the world, including where it began and what the inspiration behind each story was. This is a fun for the entire family event that is sure to provide plenty of after adventure conversation.
To learn about other interesting things to do in the area, please vist our Louisville Homes website.