Noon Year's Celebration at the Kentucky Science Center
Posted by Joe Hayden on Thursday, December 27, 2012 at 6:01 PM
By Joe Hayden / December 27, 2012
Comment
The Kentucky Science Center at 727 West Main Street in Louisville invites families to come out and celebrate the new year with their Noon Year's Celebration on December 31st and January 1st from 11 a.m. until 4 p.m. Those in attendance for the count down to 2013 will witness a ball drop of balloons and learn how New Year's is celebrated around the globe.
The Center has a full schedule of entertaining activities to keep families smiling as they celebrate out with the old and in with the new. Messy Afternoon will be open from Noon to 4 p.m., where the little ones can bake trinkets into bread like they do in other countries to celebrate the New Year.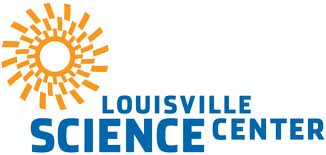 There is a Gearing Up event that entails a family-friendly maker space, where you can take things apart and put them back together from 11 a.m. to 1 p.m. and from 2 p.m. until 4 p.m. Not to mention, the Louisville Lion Dance Team performs Monday at 1 p.m. and 3 p.m., the Noisemaker Lab will be open to let kids make safe kabooms and families can experience the Aurora Borealis, Zodiac Constellations and more at the Midnight Light exhibition.
The Kentucky Science Center offers a great way to celebrate the New Year in an inspirational, educational, family-friendly environment at the Noon Year's Celebration December 31st and January 1st.
To learn about other fun events in the area, please visit the website of the Joe Hayden Real Estate Team.