November Events in Louisville, Kentucky
Posted by Joe Hayden on Tuesday, November 15, 2011 at 12:51 PM
By Joe Hayden / November 15, 2011
Comment
Don't let the winter blues get you down Louisville! There are plenty of fantastic activities going on to get you out of the house for some holiday fun. November is sure to be an eventful month in The Derby City with holiday benefits, light shows, and neighborhood celebrations.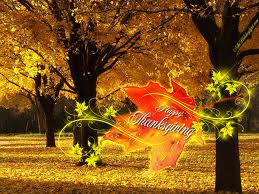 Louisville's biggest and most unique holiday attraction starts November 17 and ends January 2nd at The Galt House Hotel. KaLightoscope Attraction features 11 themed areas this year, including a brand new Christmas Village and Snow Fairy Castle. Visitors can marvel through a massive landscape of lighted sculptures and surprise, each hand painted by Chinese artists. Also at The Galt House this year is Santa's Gingerbread Village, opening November 19th. The Gingerbread Village is one of the largest life sized villages in the world, and is completely edible! Visitors will be amazed at the 20 ft. Gingerbread Castle, the 10 ft. lollipop trees, and the delicious scent.
One of the most fashionable holiday parties in Louisville takes place on November 19th at the Marriott Downtown. The Snow Ball is a black tie event featuring an evening of cocktails, gourmet meals, a silent auction, and dancing – all benefiting Kosair Children's Hospital. Individual tickets cost $300 to attend the Snow Ball; the Snow Ball Afterparty costs $100 per person. The Afterparty includes cocktails, a fabulous dessert bar, and dancing the night away.
Kosair Children's Hospital also hosts the Festival of Trees & Lights, which has grown to be a major Louisville event that draws nearly 10,000 attendees to the Louisville Slugger Field. The event takes place the weekend before Thanksgiving and raises awareness and funds for the Hospital. Holiday celebrations from the Christian, Jewish, and Kwanza traditions will be recognized, along with shopping for decorated trees, wreaths, gifts, and candies.
November also means the founding month of the Portland neighborhood! Portland will celebrate its 200th birthday on November 19th from noon to 3 PM with horse-drawn carriage tours, old fashioned games and prizes, tasty foods and beverages, and historic stories. Visitors can enjoy burgoo, cornbread, and hot apple cider. Rick Bell will discuss Portland history and traditional music will be played by Jack Ashworth and Harry Bickel.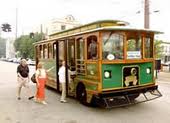 A great way to work off that Thanksgiving dinner is an eventful Trolley Hop! The F.A.T. Friday Trolley Hop will take place on November 25th and have special holiday hours from 11 AM to 10:30 PM. Galleries will pull out all the stops and get visitors in the holiday spirit with special events and showcases. The Trolley Hop, as always has free parking and fabulous shopping and dining opportunities. Find the perfect gift at a local Frankfort Avenue shop!
Light Up Okolona will take place on November 18th and kicks off the holiday season in the southern Jefferson County community. Light Up Lyndon happens on November 23rd at Lyndon City Hall. This family event will offer pictures with Santa, cookies and cider, carriage rides, and face painting.
There are plenty of events to get you in the holiday spirit and truly something everyone will enjoy. So, come out and show your thanks for the wonderful city of Louisville! To learn more about current events and happenings around the area, please visit Louisville Real Estate.