Okolona Began With a Play on Letters
Posted by Joe Hayden on Friday, May 18, 2012 at 5:14 PM
By Joe Hayden / May 18, 2012
Comment
Okolona is a community in southern Jefferson County that contains a variety of subdivisions and thriving businesses. It is snuggled between Preston Highway and the Outer Loop. When the government of Jefferson County merged with the city of Louisville in 2003, Okolona became part of the Louisville Metro community.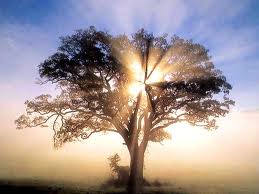 Historically, Okolona was first settled by farmers from Pennsylvania and Virginia around the late 18th century. During that time the area was active with logging and charcoal production. Initially, the growing town was dubbed Lone Oak in the 19th century. However, the community learned a town near Paducah, Kentucky was utilizing that same name for a post office. In an interesting game-like play, the town rearranged the letters in Lone Oak to create the name Okolona, as it is known today.
Okolona is at the same elevation as Downtown Louisville, despite it being 10 miles away. During its original construction, the area was rich in wetlands, which had to be drained in order for the area to be developed. The city installed an interurban line to the area in 1905; however the residential development started booming when General Electric opened their Appliance Park around 1953.

Not only is the community rich in subdivisions and apartment housing, but it is also home to one of the Louisville's largest shopping areas. The Jefferson Mall was built in 1978 and has been a thriving home to some of North America's most renowned stores such as J.C. Penny's and Sears. The Mall is also surrounded by a variety of other convenient shopping locations like Wal-mart and Kroger.
Okolona is home to the Evangel Tabernacle Church, which is one of the largest Assembly of God congregations in the area. It also holds a wealth of restaurants, bakeries and a large peddler's mall full of bargains. Okolona is a suburban area that provides convenience within walking distance in almost every direction. It's ironic how a simple play on letters provided a name for such a growing community.
To learn more about great places to live in the area, please visit Louisville Subdivisions.