Pamper Your Pet: The Best Animal Groomers in Louisville
Posted by Joe Hayden on Saturday, March 29, 2014 at 12:24 PM
By Joe Hayden / March 29, 2014
Comment
As a pet owner, you know how special your furry friend is to you. And when it comes time for grooming, you want to be sure that your furry family member will be well taken care of. If you're a local to Louisville, you're in luck, and so is your pet! With many high-end accredited pet grooming salons in Louisville, you and your pet are sure to be satisfied with the options the city provides.
A Family Owned Business: Mona's Pet X-Ing
Mona's Pet X-Ing is a family owned and operated business that has been in existence since 1995. Their original location is 11414 Shelbyville Road, and they have since opened a second location at 7202 Fegenbush Lane to serve the community better. Open Monday to Saturday from 8 am, Mona's is willing to work with you and your pet to ensure the experience is as smooth as possible. Along with full grooming and boarding services, Mona's also offers pick up and delivery service of your pet directly from and to your front door. You can feel confident in your pet's comfort when you take your pet here for grooming—Mona's Pet X-Ing is an accredited business and has been rated A+ by the Better Business Bureau.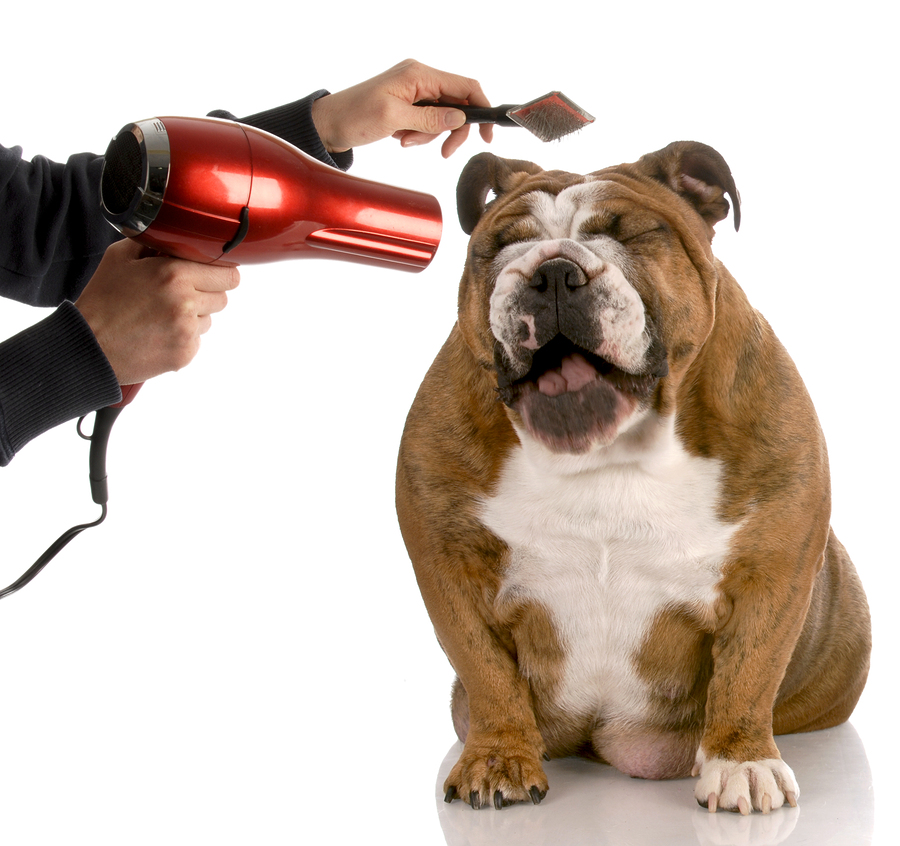 Grooming Pets Across Kentucky: PetSuites Resort & Spa
With many locations across Kentucky as well as in Ohio and Indiana, PetSuites Pet Resort & Spa is a well-known and established business that offers everything your pet needs, including grooming. Offering canine and feline services, you can be sure that your pet will be satisfied by the kindness of the staff at this pet resort and spa. The Louisville location can be found at 1200 Avoca Station Court and is open from 7 am to 8 pm, seven days a week. The many loyal fans and customers of PetSuites suggest that you and your four-legged friend's experience will be nothing but spectacular. And should you be out of town at any time, you can opt to use the same business to board your pet. With their specialty air conditioning and heating systems, your furry friend will always be comfortable.
It's All in the Name: A+ Professional Pet Grooming
A name that can be trusted for your pet grooming is certainly what you're after, so why not opt for A+ Professional Pet Grooming? This well-established pet grooming business now has two locations to serve Louisville pet owners: one is located in Okolona at 5906 Preston Highway and the other is in Hillview at 6234 North Preston Highway. This family owned and operated business was opened in 1991, and has since become a popular favorite amongst Louisville pet owners and four-legged creatures alike.
Your four-legged family member is an important companion, and should always be taken care of. With these well-established and accredited pet grooming businesses, your pet's experience should be nothing but enjoyable. And once your pet is groomed, your experience petting them will certainly be more enjoyable as well!