Parents, Play at Dart Rush for Free May 16
Posted by Joe Hayden on Wednesday, May 15, 2019 at 7:48 AM
By Joe Hayden / May 15, 2019
Comment
You know how you're always going to events and special places where you have to pay an admission, but the kids get in for free? Well, on Thursdays it's the opposite at Dart Rush. Here, it's the parents who get to play for free all evening long from 4 to 9 pm. Bring the kids along with you and be ready to bring the pain. After all, this is Dart Rush.
Rushing Around with Darts
This is not the type of darts you're used to playing in a pub. There are no circular boards to hit and no sharp, metal points to be afraid of. Here, the darts are made with soft foam, and they get shot out of great big hand cannons that are made in a variety of festive colors. That's right. Here, you get to shoot your children with foam darts. If that's not a great way to get rid of a little parental frustration, then what is?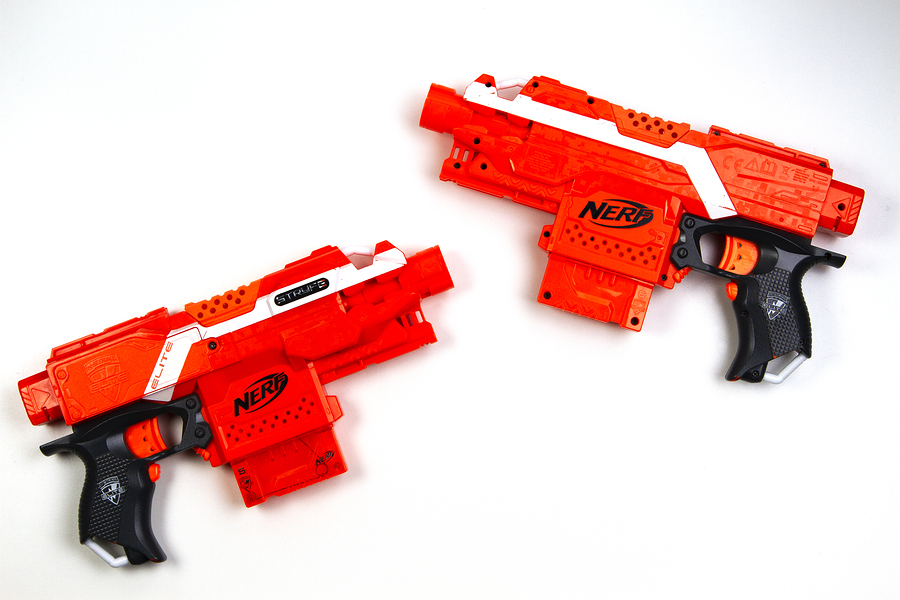 Feel free to bring your own Nerf Blaster, if you've got one. Otherwise, you can always rent one. Dart Rush is at 7900 Shelbyville Road. That's in Lyndon, and this is where you're going to want to be once you see more of the neighborhood.
Slow Down a Little in Lyndon
Lyndon has all the features of a small town. There are schools here, parks, a post office, places to shop, everywhere you might need to go. You can even find a friendly neighborhood pub here. Mostly, this is a collection of winding streets and quiet cul-de-sacs where you'll see gasp-worthy real estate.
Homes in Lyndon are made with contemporary styles in multi-bedroom designs. There's a lot of brick here, and homes surrounded by pretty landscaping. The houses in Lyndon have attached garages and high-end features that give each home a luxury feel. Hardwood floors, marble details, walk-in closets, granite counters, wainscoting, big basements, everything you want in a home is built into the homes in Lyndon.
Go spend some time in Lyndon, and it's not going to take you long to see that this neighborhood has everything you want in a place to live.