Parks in St. Matthews, Kentucky
Posted by Joe Hayden on Thursday, November 24, 2011 at 10:28 AM
By Joe Hayden / November 24, 2011
Comment
Usually, when a Louisville resident thinks of St. Matthews, they think of fabulous shopping – but St. Matthews actually has a lot more to offer than just merchandise! There are several wonderful parks in St. Matthews, Kentucky that are sure to delight and give those credit cards a rest.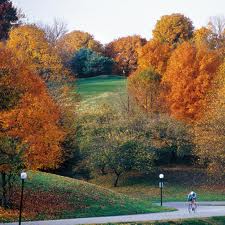 Brown Park is located at the corner of Browns Lane and Kresge Way and is 28 acres of mostly wooded land, perfect for runners, walkers, and picnickers. Landscape Architecture Magazine recognized Brown Park in 1997 as an award-winning park. Open areas abound with plenty of space for playing Frisbee, throwing the pigskin, or just laying around and taking a nature nap. Asphalt paths and mile markers have been placed for runners. There are two bridges on these running paths that go over Beargrass Creek, which is home to several geese and ducks. Brown Park is a wonderful place to bring the entire family to have a picnic – don't forget to bring extra for the ducks!

Arthur K. Draut Park is located off Bowling Boulevard, right behind the Shelbyville Road Plaza. This 24.4 acre park is great for nature lovers and athletes and blends man-made features with natural surroundings, including vine covered architecture. Beargrass Creek meanders through the park and flows below walking bridges. Visitors can enjoy wild life and plants associated with the creek as cattails and water grasses grow freely.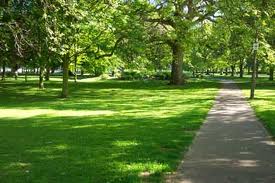 Community Park is just off Shelbyville Road at Ten Pen Lane and is over 45 acres of active space. This park was designed for sporting and athletic events and is home to St. Matthews Little League with several fenced ball fields. There are also basketball and tennis courts and play areas for children. A concession stand is open during baseball games and bench seating for those who prefer to watch the action from the stands.
Warwick Park is in the eastern area of St. Matthews with a walking entrance off Virginia Avenue and automobile entrances with parking available off Columbia, Kentucky, and Washburn Avenues. This 8.4 acre park has plenty of activities for the whole family to enjoy including picnic areas and sporting areas and walking spaces. There are 4 basketball goals and a baseball diamond with a separate practice back stop. An asphalt walking path circles around the park and a large pavilion is perfect for gathering. The baseball diamond and the pavilion can be reserved for free. Warwick Park has a large center of open space that is great for picnics, flying kites, and playing Frisbee.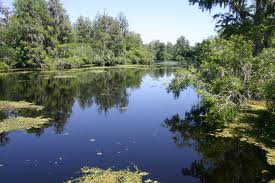 Seneca Park is located near St. Matthews and is just east of Alta Vista Road on the west to Bowman Field on the south and Cannons Lane to the east. This huge 506 acre beloved park offers so much to do; visitors will have trouble finding what to do next. There is plenty of open space for activities or just relaxing. Also, Seneca Park has basketball and tennis courts, baseball and soccer fields, horseback riding trails, picnic areas, and plenty more. There is a walking trail that spans a little over a mile and a cross country trail that is just over 3 miles long. There is a fantastic mountain biking trail and is very popular for area bikers. Also, an 18-hole golf course is on site that has been ranked the sixth toughest course in the state.
For younger children there are playgrounds they are sure to love. Seneca is one of Louisville's most well-known and loved parks and has nearly 500,000 visitors annually. The park was the last one designed by Frederick Law Olmstead, the Father of American Landscape Architecture. Besides many Louisville area parks, Olmstead also designed Prospect Park and Central Park in New York City and the country's oldest state park, the Niagara Reservation in Niagara Falls.
Many lovely Homes in St. Matthews surround these great parks, and residents can enjoy walking or biking to a green oasis of solace in the city. Cape Cod styles are the most prevalent and homeowners take great pride in the care of their homes. St. Matthews homes can range from $150,000 to well over $1,000,000 in certain sought-out areas. This exciting community is a great place to call home and, with the availability of so many wonderful parks, is considered one of the best places to live in Louisville.