Play a Live-Action Video Game This July
Posted by Joe Hayden on Thursday, July 29, 2021 at 7:07 AM
By Joe Hayden / July 29, 2021
Comment
Video games do their best to put you right into the battlefield. You've probably pictured yourself in a dangerous location or two, maybe a place with lots of open spaces where you have to sprint to avoid getting hit by enemy fire. Maybe it's full of old cars, buildings covered with graffiti and places where you can take cover and launch your own counterattack. But you've always had to picture that stuff on a screen. At Xtreme Laser Combat, all of this becomes real.
Laser Combat
If a video game came to life, it would look a lot like this. You'll have an LED rifle in your hands and a headband sensor as you do your best to avoid the enemy and rack up the highest kill count.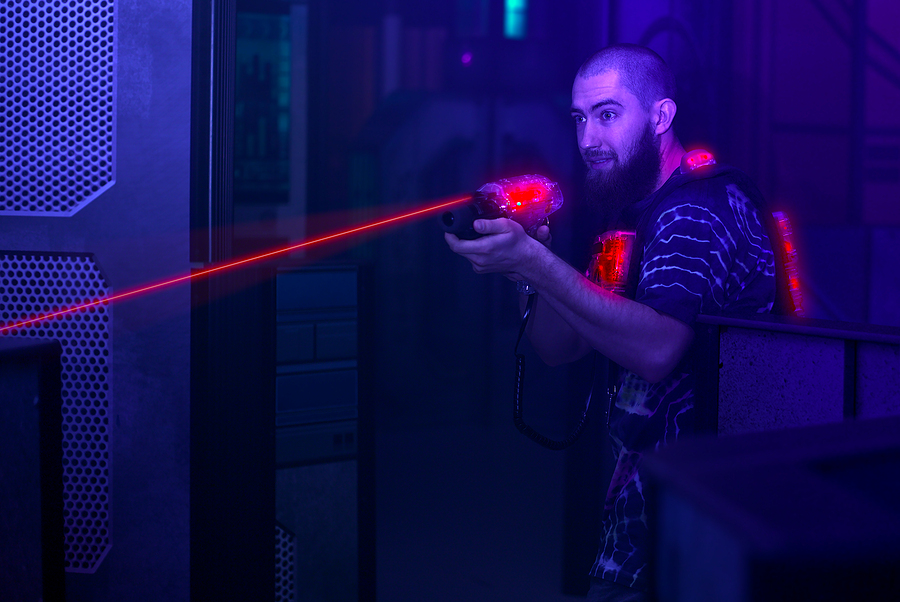 The combat arena has 17,000 square feet of pulse-pounding, heart-thumping battleground for you to stage your assault in. Play defense, offense or a combination of the two to reign supreme and vanquish your enemies! Or, you know, just run around and have a whole lot of fun trying to tag all the other players. Whether you unleash your inner warrior, become a live-action version of your Call of Duty character or just run through the arena with weapons blasting, this place is designed to help you have a good time. So find your own playing style and just enjoy yourself.
The park is open from noon to 8 pm Monday, Wednesday and Thursday, from 2 to 10 pm on Friday, from 10 to 10 on Saturday and from 10 am to 8 pm on Sunday. The combat arena is closed on Tuesday. Xtreme Laser Combat is at 3101 Pond Station Road. That's part of the Prairie Village neighborhood, an area packed with traditional homes in a community that's all about preparing for a bright tomorrow.
Pick Your Place in Prairie Village
Prairie Village is home to several huge schools, including Stuart Academy and Jefferson Community and Technical College. Both have large buildings to accommodate lots of students and pretty campuses. There are multiple elementary schools here as well. Prairie Village has salons, gyms, a large park and some places to grab a bite to eat.
Most of Prairie Village is made up of quiet streets. Winding roads and cul-de-sacs take you to the many homes that create the Prairie Village community. They sit on big lawns highlighted by landscaping, pretty ranch homes with multiple bedrooms and bathrooms. Many homes here have garages and lots of square feet of living space.
These are pretty homes made to provide comfortable everyday living in a community that has great education and recreation. In other words, it's a perfect place to play around.