Play in a Paintball Battle Royale at the Paintball Asylum June 15
Posted by Joe Hayden on Saturday, June 15, 2019 at 7:23 AM
By Joe Hayden / June 15, 2019
Comment
Forget about getting a necktie, a novelty coffee cup or some other gift that will never get used. This Father's Day, take Dad to do something he will actually have fun doing. Take him to the Paintball Battle Royale at Paintball Asylum and run around shooting paint at people. What's better than that on Father's Day?
Paintball Battle Royale
Paintball Asylum, the official host of the Paintball Battle Royale event, is a 40-acre wooded arena that will put your tactical skills to the test. For this special event, your Team Entry ticket will get you all the protective gear, paintballs and the paintball gun you need to compete. You'll also get a professional digital photo of the two of you and refreshments to fuel your energy.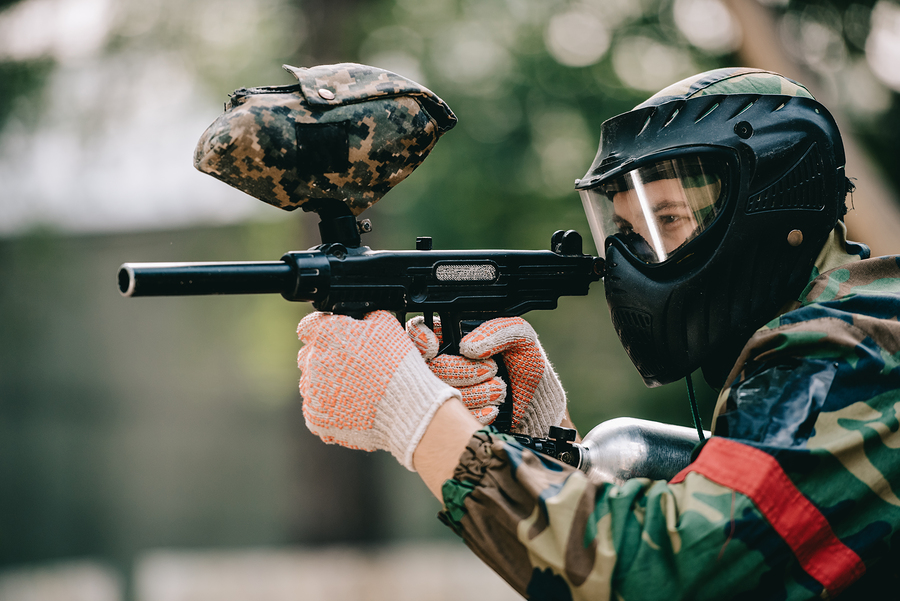 After the Battle Royale is over, the rest of the afternoon will be open play so that every father and son pair can have fun on their own. Be at the Paintball Asylum from 1 to 4 pm to enjoy the entire event. By the way, the father and son team who wins the Battle Royale will get a $100 gift card for a steak dinner.
The Battle Royale will be split into two groups of father and son teams, one group with 10 to 15-year olds, and one for sons aged 16 and older. Fathers and sons of all ages are invited to come participate and have a good time at this event. Tickets cost $120. Paintball Asylum is at 3101 Pond Station Road. That's just a few minutes away from PRP, the big neighborhood with lots of fun stuff to do.
Pleased to Be in Pleasure Ridge Park
Pleasure Ridge Park is next to the Bobby Nichols Golf Course on one side and the Ohio River on the other, a large community full of homes, schools and parks. PRP is also full of restaurants, stores and fun places to go like Skate Odyssey. Stop for a cone at the PRP Ice Cream Corner, look for books at the Little Free Library and look around at the lovely real estate here.
New homes are being built in PRP all the time, and there are already plenty here to choose from. There are multi-bedroom homes all over PRP with big lawns, tall trees and all the features that homeowners really want, custom cabinets, attached garages, finished basements, the works.
Do some battle around PRP this June and then go see the neighborhood for yourself. Once you're here, you'll have the urge to stay here for a long, long time.