Play Pickleball at the Sun Valley Community Center July 18
Posted by Joe Hayden on Tuesday, July 18, 2017 at 7:30 AM
By Joe Hayden / July 18, 2017
Comment
It may look a little strange at first, but once you get into the game you'll love pickleball as well. This is a game that anyone can play, and this July you're invited to go play for free at the Sun Valley Community Center.
Playing Pickleball
Pickleball was specifically designed to be played by people of all ages and skill levels, because what's fun about a game that only the athletically gifted can play? It's a simple game, so even first-time players can quickly get into the game and start to score. Pickleball takes the best of ping pong, tennis and badminton and combines it all into one game.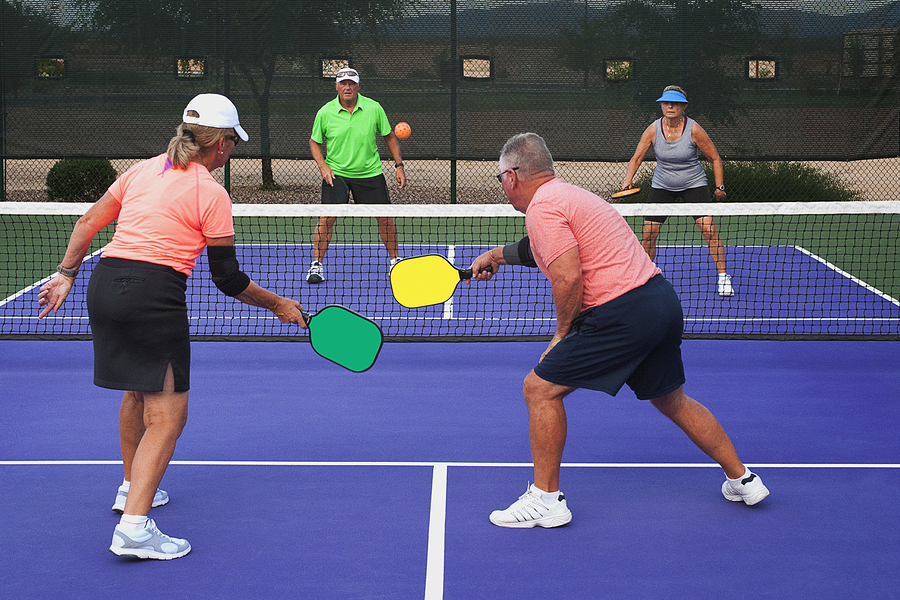 All you need to play is a paddle, a plastic ball with small holes in it and a tennis net. Louisville Metro Parks has all the gear you need to play, so all you need to bring is yourself. Be sure to wear clothing and shoes you can move, sprint and jump in.
Go to the Sun Valley Community Center at 2:30 pm, and start playing. That's 6505 Bethany Lane in Valley Station, a neighborhood that loves sports and family-friendly activities.
Make a Play Date with Valley Station
Once you see Sun Valley and go to play pickleball, you're going to want to hit some balls around the golf course right next door. Sun Valley Park also has a public pool, always helpful in summer. But Sun Valley is just one reason people love Valley Station. This neighborhood stretches out along the Ohio River, and it shows. Valley Station is full of rich soil that home gardeners love. It's also what created the lush, rolling hills and big trees you'll see all over the neighborhood.
People from all over Louisville come to Valley Station to eat at Mike Linnig's, the riverside restaurant famous for its seafood. They stay in Valley Station because they fall in love with the homes -- and you will, too. Valley Station is a large neighborhood made up of families of all sizes, and there are homes here to match. Homes in Valley Station range in size and style, from traditional architecture to more modern and contemporary designs. You'll see many charming brick and stone homes set on wide front lawns in Valley Station, which is exactly the type of neighborhood you imagine when you picture a perfect place to raise a family.
See how perfect Valley Station might be for your family this July, and make a day to play around in this neighborhood.
To learn about other fun things to do in the Louisville area, pleaser visit the website of the Joe Hayden Real Estate Team.