Play with Lazer Guns December 27
Posted by Joe Hayden on Thursday, December 26, 2019 at 7:56 AM
By Joe Hayden / December 26, 2019
Comment
Still haven't found a way to unwind after all that holiday stress? Why not go shoot your friends and loved ones with lasers? Head to Lazer Blaze for Freaky Friday this December and release all that pent-up tension created by the holiday season.
Freaky Friday
Freaky Friday at Lazer Blaze lasts from 4 to 11 pm. This is an event with special pricing, so you can enjoy more shooting, more guns and more stress relief all for just $6 per ticket. Lazer Blaze is suitable for all ages and it's always fun and a little frenzied, too. Lazer Blaze has an area where you can shoot those you love (and sometimes, hate), but there's more to do here. Along with laser tag, you can play mini golf under the blacklights, zip around in bumper cars or enjoy a wide range of different arcade games.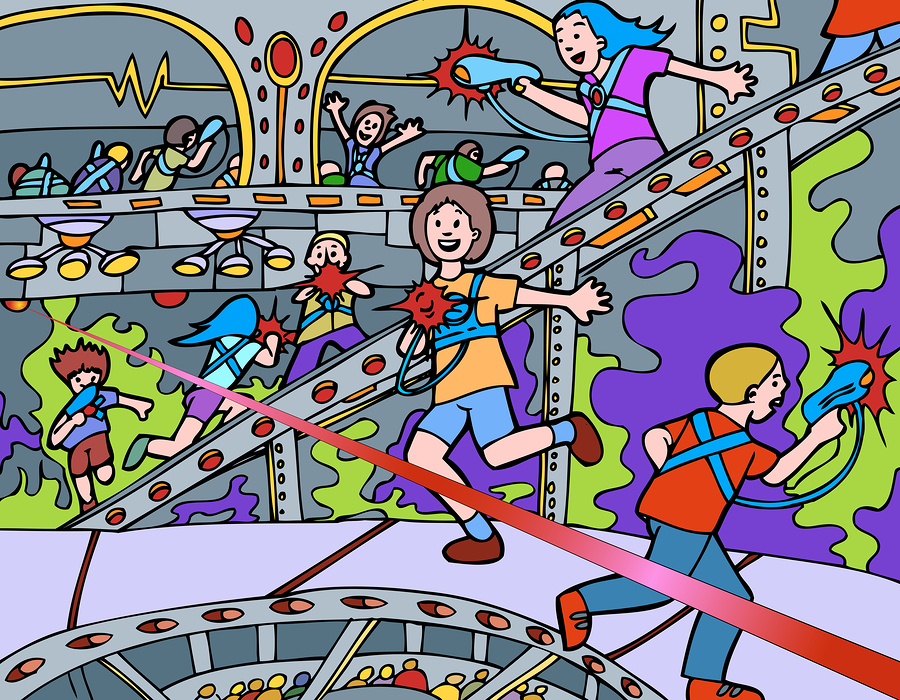 In other words, there's fun everywhere here. You can find enjoyment in every single direction. You won't have any trouble keeping yourself busy at Lazer Blaze. Go to Lazer Blaze at 4121 Shelbyville Road. That's just a hop, skip and jump away from Bellewood in the beautiful St. Matthews neighborhood.
Be a Part of Bellewood
The quiet streets of Bellewood are surrounded by all the attractions of St. Matthews. The St. Matthews neighborhood has its own post office, not to mention historic attractions, hair salons, spas, gyms and play places for the kids to enjoy. The huge Mall St. Matthews is nearby and there are shops and stores of all sizes all over the neighborhood, not to mention lots of different restaurants.
The multi-bedroom homes in Bellewood are framed by shade trees and landscaping and designed in classic American styles. The pretty brick houses have multiple bathrooms, fireplaces and details you can love throughout, not to mention plenty of outdoor living space. See if you want to be a part of Bellewood after you take a look around this neighborhood. Because it's never really freaky to decide to start living in your dream home.