Plenty of Puppy Love this Week in Louisville
Posted by Joe Hayden on Monday, August 13, 2012 at 10:22 PM
By Joe Hayden / August 13, 2012
Comment
If you and your family are fond of canines you will enjoy the dog days of summer coming up this week. There will be plenty of puppy love in Louisville to go around! There are several free to the public shows that will make you realize our furry friends can be just as smart as people, they just don't have the same vocabulary.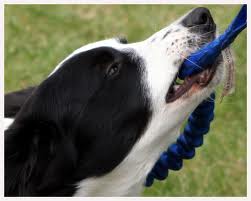 The famed Miller's Border Collies will be putting on a dog show at the Kentucky State Fair from August 18th to the 25th. These amazing examples of trained canines will be inspiring crowds to cheer with their skilled herding techniques and graceful antics. They will be performing in the West Wing Show Ring throughout the State Fair except for August 20th.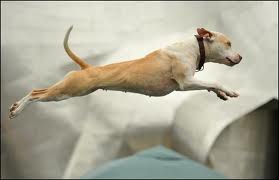 You and the kids may want to jump on over to JUMP! The Ultimate Dog Challenge during their performances at the 2012 State Fair. This is a competitive event sponsored by Feeders Supply in the South Wing Parking Lot. Onlookers will be amazed at the tricks and skills of these outstanding examples of the canine species.
Both these wondrous performances will be starting daily at 11:30 AM.
If you have your own pet, or happen to be looking to adopt there is another fantastic event on August 18th. Pop into the Three Dog Bakery Anniversary Event on Saturday located at 3929 Chenoweth Square. You can bring your doggie in to get discounted rabies shots, a license or microchip implants. If you are ready to add to the family there will also be pets available for adoption. This is a great event promoting some serious fun for dog lovers!
There is plenty of puppy love this week happening in Louisville! Gather the family and check out why dogs really are man's best friend at one of these entertaining events.
To learn more about other great events in the area, please visit Louisville Homes.