Pop Up Fridays in Nulu
Posted by Joe Hayden on Thursday, July 19, 2012 at 3:12 PM
By Joe Hayden / July 19, 2012
Comment
If you are looking for some fun this weekend, you and the family will find it at Pop Up Fridays in NuLu located on East Market Street. Friday July 6th was their first event, but Fridays throughout the month of July will continue the new tradition. The fun starts at 7 pm and family members of all ages are welcome.
The East Market District and the new Taco Punk will be sponsoring these events throughout July. Those who want to participate will enjoy free, live music from 7:00 pm to 9:00 pm. The music will most-assuredly be family-friendly to encourage future participation.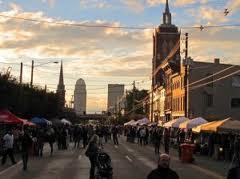 The tacos at Taco Punk are becoming quite renowned. This is a locally-owned, supplied and operated gourmet taco restaurant that literally makes them how you want them. They offer both meat and vegan dishes, so finding something you like won't be hard. They offer an unusual selection such as, pineapple pork, barbeercoa, and saffron rice just to name a few standards from the menu. There is no comparison to your average fast food taco establishment.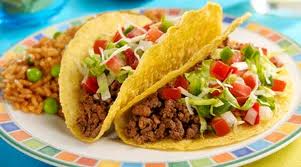 Several other participating retailers on Market will be open late to offer you and the family specials, discounts, and refreshments if Tacos don't tantalize your taste buds. Pop Up Fridays are an open-to-the-public event that encourages family participation and attendance. Consider bringing the family out to play with Taco Punk for a while. Consider it dinner with an accompanying serenade.
To learn more about other great events in the area, please visit Homes for Sale in Louisville.