Portland - The Original Wharf Town
Posted by Joe Hayden on Thursday, April 12, 2012 at 5:42 PM
By Joe Hayden / April 12, 2012
Comment
When you think of Portland in Louisville, what is the first thing to come to mind? Most people would probably think of shotgun style houses, but there is a lot more to this sub-city than those quaint little rectangular homes. For instance, did you know that Portland was the largest of the first six major settlements at the Falls of the Ohio River?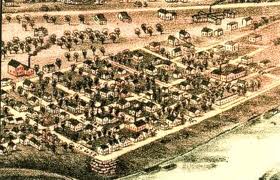 Portland was settled by General William Lytle, founder of Cincinnati Ohio in 1811. The Generals original plan was to sell the lots to settlers and finance his plan to build a canal around the Falls. He consulted with and authorized Joshua Barclay and Alexander Ralston to design the town and include a large wharf for trade. With the development of the steamboat, that docking area quickly spawned into a booming business, as it was located right beside the only block in the Ohio. Crews had to unload, move their freight by land, then reload to continue down the river. Thus, Portland's Wharf was flourishing and several taverns, warehouses, and shipyards were built to keep up with the flow of river traffic.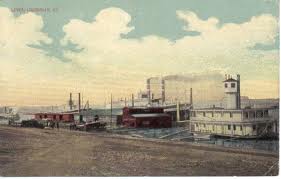 The Squire Earich House is the oldest known wood framed house in Louisville and it was the very first building completed in Portland. The cities first magistrate, Squire Earick commissioned the home at 2308 Portland Avenue, which still stands today. The building was purchased in 2004 and is currently undergoing renovations to become the Portland Museum, which should be completed by 2018.
In 2006, Portland was named by First Lady Laura Bush to be a Preserve America Community. Any neighborhood designated through the program use the Preserve America logo and is eligible to apply for grants that will be administered by the U.S. Department of the Interior. This area is getting a makeover including the museum, an arts district, several historic building renovations, and the creation of several large parks along the Portland Waterfront. The Portland Wharf Park will eventually bear a resemblance to Louisville's Waterfront Park and have its own Great Lawn just west of 9th Street.
Upon first glance, Portland may not seem like much to look at. However, when one realizes the amount of history it houses and all the renovations that are taking place it's actually a very promising community. As Portland revitalizes its Wharf, historical landmarks, and opens the new attractions, it will give Louisville's citizens a cause to remember why it was such a popular settlement in the beginning.
To learn more about great places to live in the area, please visit Louisville Subdivisions.