Practice Tai Ji in the Gardens July 16
Posted by Joe Hayden on Thursday, July 16, 2020 at 7:07 AM
By Joe Hayden / July 16, 2020
Comment
Try a little Tai Ji at the Waterfront Botanical Gardens this July. Enjoy the beautiful scenery while you get into a more serene state of mind. Tai Ji is a slow-motion, low-impact workout that is meditative and relaxing. After everything that's happened this year, you've earned some time to relax and meditate.
An Evening in the Gardens
Tai Ji, also known as Tai Chi, is a peaceful type of workout. You'll be inside a nice air-conditioned building that gives you a great view of the gardens thanks to floor-to-ceiling windows. That's really having the best of both worlds! You don't have to worry about the bugs, the heat or anything as you simply enjoy the scenery and this slow-motion workout.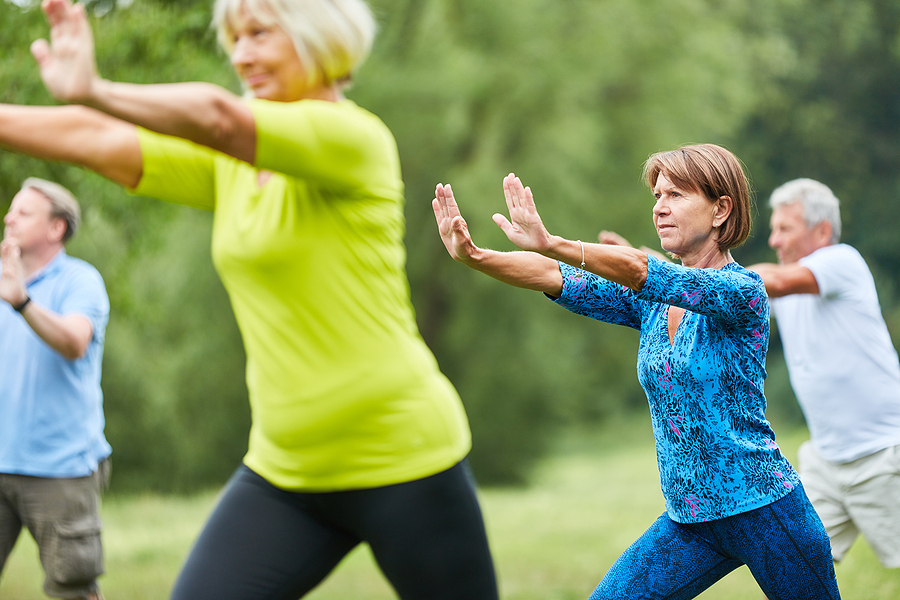 A Grand Master will lead the session. Wear comfortable, loose clothing that allows you to enjoy a full range of motion. You also want to wear lightweight shoes that allow you to feel the floor beneath you. Running shoes aren't what you want for this session.
Everyone will be socially distanced and there will be disposable face masks for everyone to wear as well. Be there from 6:30 to 7:30 pm and give yourself a little relaxation time because you've earned it. The Waterfront Botanical Gardens are at 1435 Frankfort Avenue. That's not too far away from Crescent Hill, an eclectic Louisville neighborhood that's full of stuff to discover.
Days and Nights in Crescent Hill
Crescent Hill is an interesting neighborhood that's between downtown Louisville and the Highlands. This community has the culture of those two neighborhoods but the suburban charm of areas farther away from downtown Louisville. Crescent Hill has its own historic attractions, locally owned restaurants, one-of-a-kind boutiques, great architecture and beautiful real estate. See everything Crescent Hill has to offer this July and you may want to spend a whole lot more time here.
This neighborhood is full of historic architecture but it has many newer homes, too. Crescent Hill has many homes styled in beautiful Revival designs, along with pretty bungalows, modern homes made in eye-catching styles and classic, traditional homes with sweeping front lawns. You can find homes here in all sizes, from luxurious homes with lots of bedrooms to cozy houses nestled among the trees.
Crescent Hill is known for its antique stores, amazing restaurants that boast cuisine from around the world and recreation. There's a museum here, schools, a place to swim and a golf course. Relax and escape to Crescent Hill for a while and see how fast you fall in love with the homes here.