Putt Fore the Patch to Support the Cabbage Patch Settlement House April 17
Posted by Joe Hayden on Wednesday, April 17, 2019 at 7:17 AM
By Joe Hayden / April 17, 2019
Comment
This April, head to the golf course to sip on cocktails, eat food prepared by Louisville chefs and be entertained while you watch or compete in an 18-hole mini golf tournament, Putt Fore the Patch. Not a bad way to help support a great cause like the Cabbage Patch Settlement House, right?
Putt Fore the Patch
The Putt Fore the Patch event supports the Cabbage Patch Settlement House, a community center that provides services and support to at-risk children in Louisville and surrounding areas. This event is also a whole lot of fun, whether you're coming to spectate or compete. Putt Fore the Patch lasts from 5 pm to 9:30 pm. Get a Mix and Mingle ticket for $30 to enjoy the entire event.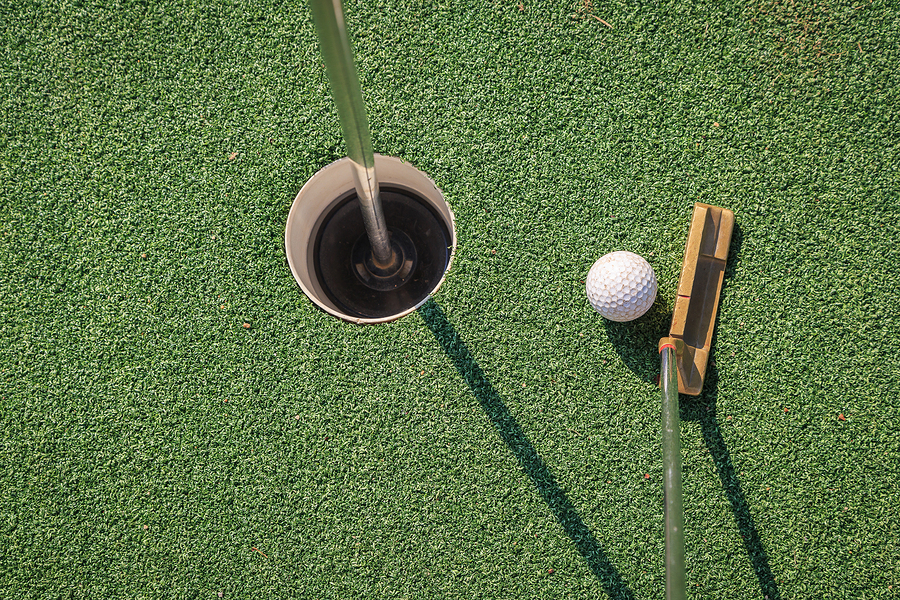 This ticket will give you access to the appetizers and the bar, where you'll find plenty of goodies prepared by local Louisville chefs. You'll also get a raffle ticket and access to Specialty Game Holes. The putting begins at 5:30 pm. The night will end at 9:30 with an award ceremony for the participants.
Be a part of all the fun and mini golf at the Mellwood Arts and Entertainment Center at 1860 Mellwood Avenue. That's in Clifton Heights, next to Louisville Champions Park and the Waterfront Botanical Gardens. It's just minutes away from the Ohio River, and just blocks away from all the stuff you might want to do downtown. Before you leave Clifton Heights, you might want to see the real estate in this neighborhood and see how it stands apart from other homes in Louisville.
Have a Great Time in Clifton Heights
Clifton Heights is a truly charming neighborhood full of period architecture, rolling hills and pretty pieces of property. It's close to downtown Louisville, but Clifton Heights has a suburban look. The houses here have lawns with grass and trees. They sit on winding streets that end in cul-de sacs. The multi-bedroom homes are made with brick and siding with lots of charming details that date to the early 1900s, like much of the architecture here.
This neighborhood has restaurants and places to go all along Mellwood Avenue and Brownsboro Road. Have an afternoon at the pottery place or grab a slice at the pizza place. Shop for an instrument at Mom's Music before you go have dinner at the steakhouse. There's lots to do in and around Clifton Heights, so much, in fact, you could spend a lifetime experiencing all of it.