Quick Ways to Make Your New Louisville House a Home when You've Just Moved In
Posted by Joe Hayden on Friday, December 20, 2013 at 4:44 PM
By Joe Hayden / December 20, 2013
Comment
While the moving process can be stressful enough on its own, settling into your new Louisville house can be even more disorienting when trying to make it feel like a home. If you're looking for some simple ways to spruce up your new pad, here are a few tips to help you get cozy quickly.
Put Out Some Personal Pictures
While some personalized artwork that you've picked out from a gallery can make your home feel a lot more lived in, a simple way to make it feel comfy is to put up some pictures of your family and friends. In this digital age, you can easily print off an assortment of pictures and put them in your living room and on your fridge for a house that will begin to feel as much a part of your life as the pictures of those you know best.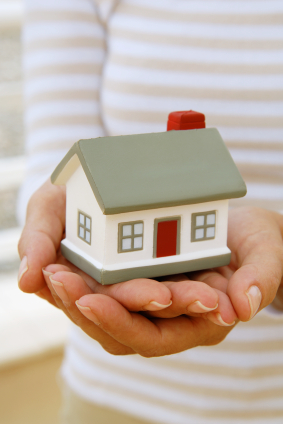 Throw a Little Housewarming Party
You don't need a fully decorated house to have a social event with some of your friends and co-workers to give them a sneak peak at your new home. Not only will this acquaint you with your new house and give you the opportunity to cook in the kitchen and prep up your place for visitors, it will also add some good tidings. Instead of having a new home that's bereft of memories, you'll have a party to remember that will last long after the housewarming is over and the good vibes to go along with it!
Add in Accents (and Some Color!)
An easy way to make your new house feel a little more lived in is to add in some color and some table decorations. You might want to try placing some colorful pillows or a bright blanket on the couch. You could even put up some jeweled picture frames. Try adding a few candleholders or a stained glass lamp. As coffee table books can be quite popular in giving your home personality and a sense of culture, you might want to put some out so you can express your interests and add a few accents of color here and there.
Celebrate the Occasion with Flowers!
It might sound like a small thing that won't make much of a difference, but a vase of fresh flowers can brighten up any living space and make it look like you have a well-tended new home that you take pride in. As a great option for adding a pop of color and celebrating the move into your new home, flowers are an easy and economical gift to yourself that will give your house a lovely scent and a friendly atmosphere.
If you're trying to get settled in your new home, there are a few quick fixes that will instantly transform your new surroundings. From something as easy as buying some flowers to throwing a housewarming party for your friends, there's no shortage of ways to make you comfortable in your new Louisville home in no time at all.