Racers Rally at Wick's Pizza August 16th
Posted by Joe Hayden on Monday, August 12, 2013 at 10:57 AM
By Joe Hayden / August 12, 2013
Comment
There will be plenty of great pizza, good music and family fun at the 1st Annual Racers Rally on Friday, August 16th. Wick's Pizza will be donating a portion of all food and drink sales throughout the day to the River City Racers Baseball Team. The rally festivities will take place at the Wick's Pizza located at the Ramada Inn at 9700 Bluegrass Parkway in Louisville from 5:00 p.m. until 11:30 p.m. All ages are welcome and admission will be $10 for adults and $5 for kids.
Wick's is rallying behind the River City Racers Baseball Team on this special day to help raise funds for uniforms, equipment and other needs the team may have throughout the season. Happy Hour starts at 5:00 p.m. sharp and Hay Dj will be spinning out tunes to entertain the racers. The Juice Box Heroes will take the stage from 8:00 p.m. until 11:00 p.m. There will be a silent auction featuring unique items along with prize raffles during the rally as well.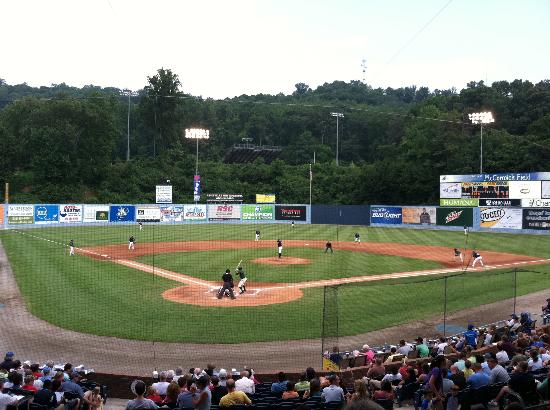 Baseball is the great American pastime and Wick's is teaming with the River City Racers to rally the fans and spread the word. Take the family out for pizza, music and fun at Wick's on Bluegrass Parkway. It is sure to be a big hit for any age.