Rain - A Tribute to the Beatles November 17th
Posted by Joe Hayden on Thursday, November 14, 2013 at 2:03 PM
By Joe Hayden / November 14, 2013
Comment
Beatle lovers will want to 'come together' at the Louisville Palace, located at 625 South 4th Street, as it hosts an incredible musical event on Sunday, November 17th. The epic performance by Rain of "A Tribute to the Beatles" will be open to audiences at both 2:00 p.m. and 7:30 p.m. Tickets range in price from $50 to $72, depending on seating locations.
Rain's performance of "A Tribute to the Beatles" offers a multimedia extravaganza of classic Beatles tunes including favorites like, Let It Be, Sergeant Pepper's Lonely Hearts Club Band, Strawberry Fields, All You Need is Love and many more. Beatle enthusiasts will not be disappointed as Rain mimics all your vintage favorites with note for note accuracy. Some of these classic tunes were never even played live by the original foursome. Additional theatrical performances during the music will set this Beatle's show apart from any other presentation spectators might have seen.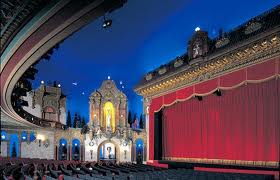 The music of the Beatles has been entertaining audiences of all ages for decades and Rain's "A Tribute to the Beatles" is a must see for friends and families of any generation. The Palace will open its doors at 625 South 4th Street on November 17th to each Beatle enthusiast ready to revisit Strawberry Fields Forever at 2:00 p.m. and again at 7:30 p.m.
To learn about other fun things to do in the area, please visit our Louisville Homes website.