Real Estate Contract Negotiations
Posted by Joe Hayden on Monday, June 1, 2009 at 6:09 PM
By Joe Hayden / June 1, 2009
Comment
Here are three key real estate contract elements that you should be prepared to negotiate each and every time you buy a home in Louisville, Kentucky. Because everything is negotiable in a real estate transaction these three items are not the only areas you should focus on when buying a home, but they will also help you protect your best interests when buying a home. I am leaving out obvious major items of negotiation like price because that is understood to be part of every real estate transaction.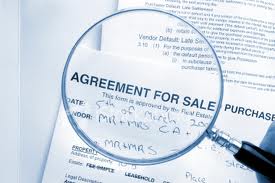 Financing Contingency
You should specify in great detail in the contract how you plan to pay for your real estate purchase when you begin negotiations and make an offer on a home. You should specify how much money is going to be put towards a down payment and how much will be financed, including details of where personal funds may originate. You should also be very specific about the loan terms you will be expecting by including the type of loan, the length of the loan term, and the interest rate. Most importantly, when negotiating for real estate you need to include a contingency that allows you to make null and void the contract and have your good-faith deposit returned should you fail to receive the specified loan terms or better. This will help protect you from having to accept substandard financing when buying a home.
Closing Date and Possession
You should be as specific as you are able in the real estate contract regarding the closing date of your home. You want to make sure you can realistically meet the stated time frame by coordinating with your real estate agent and your mortgage lender. The seller may wish to close on a specific date or may wish to negotiate a different range of dates than you. Make sure you are prepared to be flexible enough for both yourself and the sellers.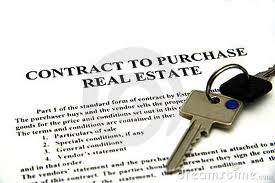 The seller may also want to negotiate 'possession'. Possession refers to the time when you will actually be given the keys to access the property and the seller will have completely vacated the property. What this means is that you first close on the home and then you wait to occupy the home when specified in the real estate contract. It is possible that you will have to give possession to the seller to allow them to get the proceeds from the home you are buying to purchase their new home. They may also need the time to move. In any case, if a seller asks for possession I recommend that you be very careful as you will now own the property and they will be occupying the property. I recommend that you spell out in writing during negotiations who will be responsible in the event of a loss or injury. You may even want to discuss this with a real estate attorney.
Home Inspection Contingencies
Your ability to freely inspect the home at convenient times and at your expense is critical to ensure that you are not buying a home suffering from potential defects not observed during your initial evaluation of the home. You must have time to coordinate professional home inspectors, time to evaluate any needed repairs or replacements, and time to decide if you wish to continue with buying the home depending on the outcome of the inspections. You must negotiate this time in the real estate contract and you must not agree to any terms that do not allow you to evaluate the home as completely as you are able. In addition, it is a good idea to specify how the good-faith deposit will be handled in the event you decide to not purchase the home after the inspections. Make sure this is all clear in the real estate contract negotiations.
I hope these three points of negotiation are useful to you when buying real estate in Louisville, Kentucky. I recommend seeking the advice and counsel of a competent real estate agent and a real estate attorney to help you, and to protect your best interests during real estate contract negotiations.