Relax at Restorative Yoga June 27
Posted by Joe Hayden on Tuesday, June 27, 2017 at 7:20 AM
By Joe Hayden / June 27, 2017
Comment
You don't always have to break a sweat or bend into a pretzel shape to enjoy yoga. Go to Restorative Yoga at Your Yoga this June and do some serious relaxing. This yoga practice is meant to release tension and help you de-stress.
Get Restored with Yoga
Restorative yoga will help you release tension in your body. You'll feel lighter and more relaxed after the class. The movements are designed to restore balance and encourage healing in the body to reduce stress, loosen your joints and even lower blood pressure. You don't need any supports or props, either. All the poses can be done while sitting or lying down. Restorative yoga is for people of all ages and fitness levels, anyone who wants to relax and feel refreshed.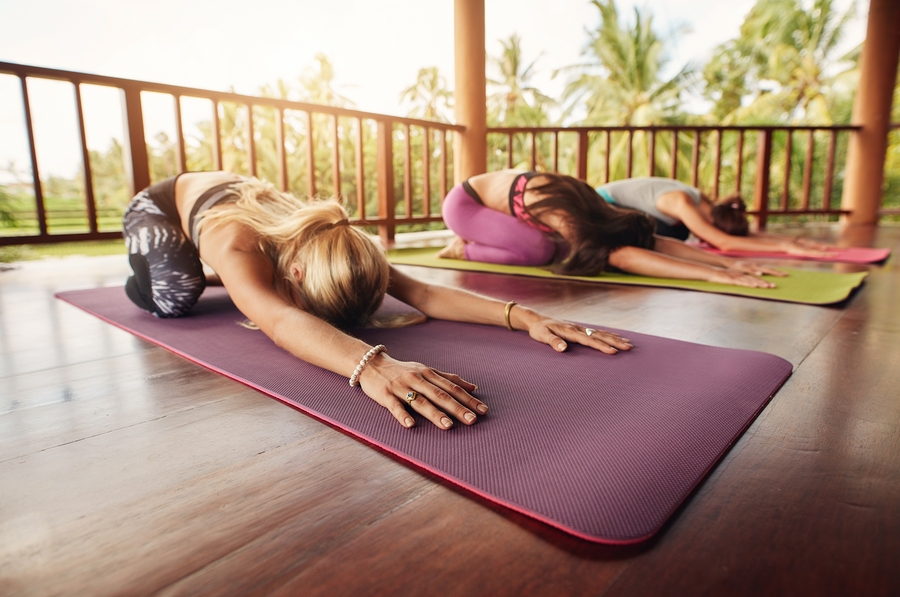 This isn't a sweaty, tough yoga class. This is a restorative yoga session that anyone can enjoy, and everyone will. Class begins at 1 pm and ends at 3 after two hours of relaxing, restorative yoga. Class costs $40. Go to Your Yoga at 3026 Bardstown Road to participate. That's in the Wellington neighborhood in the Highlands community.
Find Zen in Wellington
Bardstown Road is the thread that connects the neighborhoods of the Highlands, and it's the center for Louisville's "weird" culture. That means it's packed with coffee houses, independent shops, unique little boutiques and cutting-edge restaurants that experiment with food. The Highlands is a great neighborhood for shopping, eating, people-watching and trendy, funky culture. By contrast, Wellington has the looks of a traditional, suburban neighborhood.
The big brick and stone houses in Wellington are primarily designed in traditional architecture and set upon rolling green lawns, which gives the neighborhood a unique look in the Highlands area. The beautiful historic architecture here harkens back to Victorian, colonial and Cape Cod styles that are still stunning today. Step inside, and you'll see that Wellington is a true reflection of the Highlands. While the architecture and design may be historic, on the inside these homes are just as modern as the community around them. Many homeowners have updated and renovated the homes here over the years to give them a more contemporary look and modern features, which is exactly what today's homebuyers want.
Get lost in the streets of Wellington, and wind your way around the stunning homes here. After you relax and de-stress with restorative yoga, find your zen in Wellington. You may just find your dream home while you're here.