Ride an Underground Tram This January
Posted by Joe Hayden on Saturday, January 21, 2023 at 7:21:08 AM
By Joe Hayden / January 21, 2023
Comment
There's an entire world of discovery sitting right under the city of Louisville. The city sits on top of limestone caves, the same rock that gave birth to the bourbon industry in the state because of the way it naturally filters water. This January, you can see some of this underground world and take a Tram Ride in the Louisville Mega Cavern, way beneath the surface of the city.
Mega Tram
Head to the Louisville Mega Cavern to take an underground ride below the city. You'll travel through about 17 miles of underground caves and you'll learn about the history and the unique geology that the city was built on.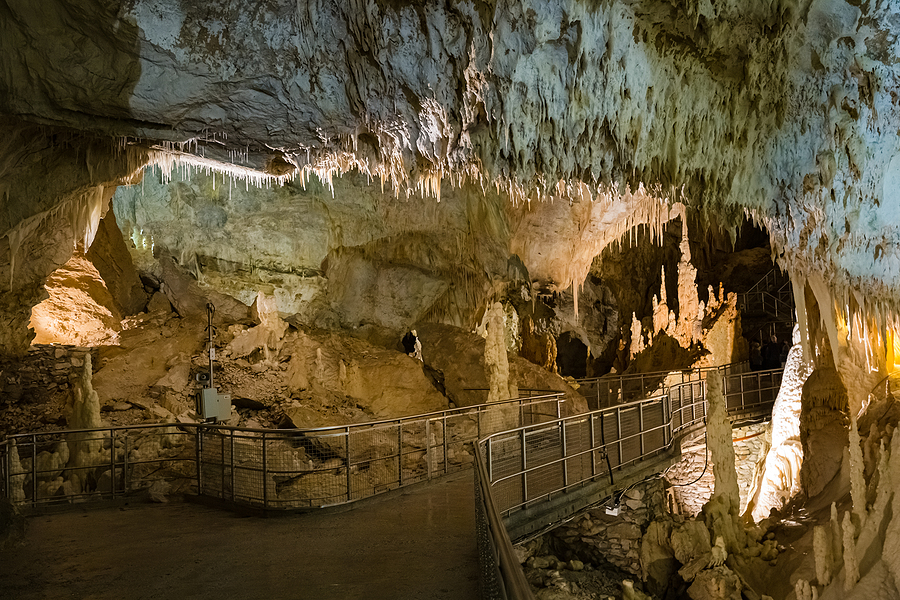 It doesn't matter what's happening up there, on the surface of the ground. In the Mega Cavern, it's 58 to 60 degrees year-round. All you have to do is sit back and enjoy a ride through this fascinating underground world. This is an ideal experience for people with small children, elderly people or those who don't want to hike through a cave in the dark. There's also a wheelchair train available for those with challenges.
A Mega Cavern expert will guide the tour as you undertake your adventure. The ride lasts a little over an hour. You'll get to see many cool underground formations and features during this tour. Find the Mega Cavern at 1841 Taylor Avenue. That's not too far from Deer Park, a quirky Highlands neighborhood with a ton of personality.
Ready for another adventure? Go get a look at Deer Park.
Have a Mega Adventure in Deer Park
Deer Park is one of those fun, eccentric neighborhoods you can only find in the Highlands area. The Highlands is known for having theaters, coffee shops, independent stores and all sorts of unique attractions. Deer Park definitely captures this fun spirit.
The historic homes here sit on shady streets surrounded by trees and cool attractions. There are many places to get a bite to eat or a cup of coffee all around Deer Park, not to mention the schools and parks and all those places you need to go when you're running errands.
The charming homes are colorful and classic, made in historic designs. Each one has its own look and its own features. All the homes here have multiple bedrooms and more than one bathroom. You can also find extras like fireplaces, hardwood floors and historic and modern elements. These homes have been upgraded over the years so have the modern features. They also have the history and the cool neighborhood nearby. You can have it all in Deer Park. Find out more this January and go exploring here.