Ride On! The Best Trails for Mountain Biking in Otter Creek
Posted by Joe Hayden on Monday, September 28, 2015 at 8:18 AM
By Joe Hayden / September 28, 2015
Comment
Only an hour outside of Louisville, in Brandenburg, Kentucky, are some of the best mountain bike trails in the southern US. In 2009, the area known as Otter Creek Park closed down. Over the next two years, the area was transformed into what is now known as the Otter Creek Outdoor Recreation Area. This area has now become a haven for cyclists, hikers, runners, fishers, hunters, horseback riders, and wildlife lovers from Kentucky and the surrounding states. Around the banks of Otter Creek and the Ohio River you'll find over 12 miles of mountain bike trails of all levels and varieties. Here are some of the best trails to check out if you love to ride.
Otter Creek Trail: Lots of Variety and a Blast to Ride
The main loop in this trail system is the Otter Creek Trail, which follows the banks of, you guessed it, Otter Creek. This trail is mostly singletrack, and presents riders with a variety of challenges like steep hills, log crossings, root obstacles, and rocky sections. This trail will also connect you to several other trail loops, giving you lots of options for your ride. Otter Creek itself is a very scenic feature, and is also home to some very active fishing.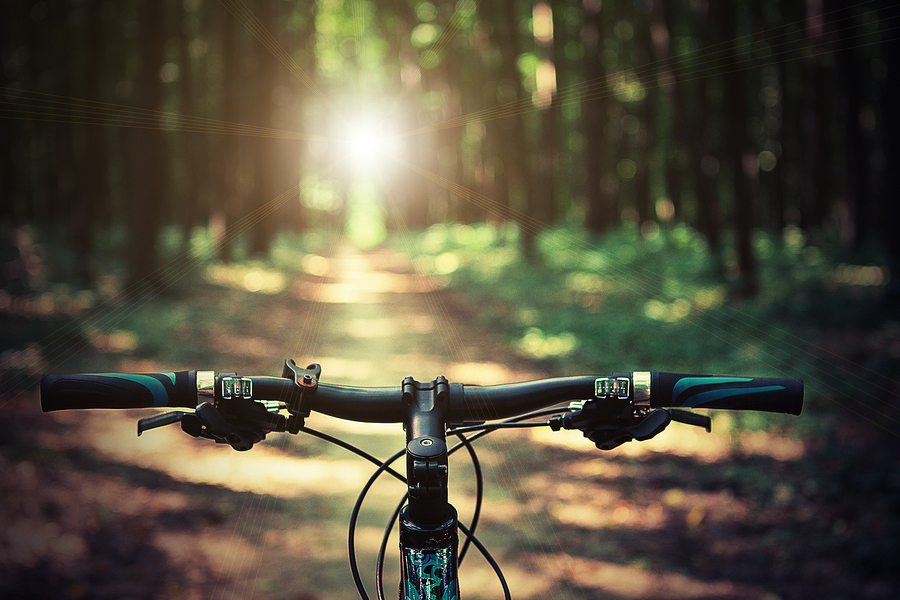 Take In the Views on the Valley Overlook Trail
Another main trail in the Otter Creek Outdoor Recreation Area is the Valley Overlook trail. This trail has plenty of challenges on its own, and is also very rewarding, as it takes riders out to a viewpoint overlooking the Ohio River and southern Indiana.
Red Cedar Trail: Great Singletrack and Lots of Challenges
Another good option is the Red Cedar Trail, another singletrack loop that offers plenty of challenges for the avid cross-country rider. As with the other trails here, this one is lots of fun to ride, and can also be connected up to other trails to make a longer or shorter loop. Just be sure to watch out for other trail users because trails in this system are open to both bikers and hikers.
Planning Your Ride
Riding in the Otter Creek Park Outdoor Recreation Area is a relatively new phenomenon, as the park just re-opened to the public in 2011. Most of he mountain bike trails here are accessible from the Nature Center parking lot. To help you plan your route, there are trail maps available at both the Nature Center and the Information Center, which is located just 1.4 miles past the Nature Center parking lot.
When visiting the Otter Creek trails, be aware that it costs $10 per rider per day to use the park. If you want to save on the fees, you can purchase an annual pass for $100, or join the trail work volunteers on the fourth Sunday of every month at 2 pm, as volunteers always ride free on workdays. You can also find information on group rides, trail status, and more at the Kentucky Mountain Bike Association website.
To learn about other fun things to do in the area, please visit our Louisville Real Estate website.