Ride the BMX Bike Path This December
Posted by Joe Hayden on Saturday, December 26, 2020 at 4:17 PM
By Joe Hayden / December 26, 2020
Comment
When the weather is cold, there aren't a whole lot of ways to enjoy the great outdoors. You certainly can't go swimming and you might get cold riding around the lake on a boat. But you can do something that's physical to get your blood pulsing and your heart pounding. E.P. "Tom" Sawyer Park is one of the best places to go when you want Ride a BMX Track this December!
Take a Bike Ride
The park has one of the best BMX tracks anywhere around. That's right! One of the very best BMX bike tracks in the entire country is in Louisville. In fact, this very track is where the National BMX Grand Championships are held every year. Because this is a professional track, you will need to have all the right protective gear and follow the rules of the track at all times. The park is open every day from 6 am to 10 pm.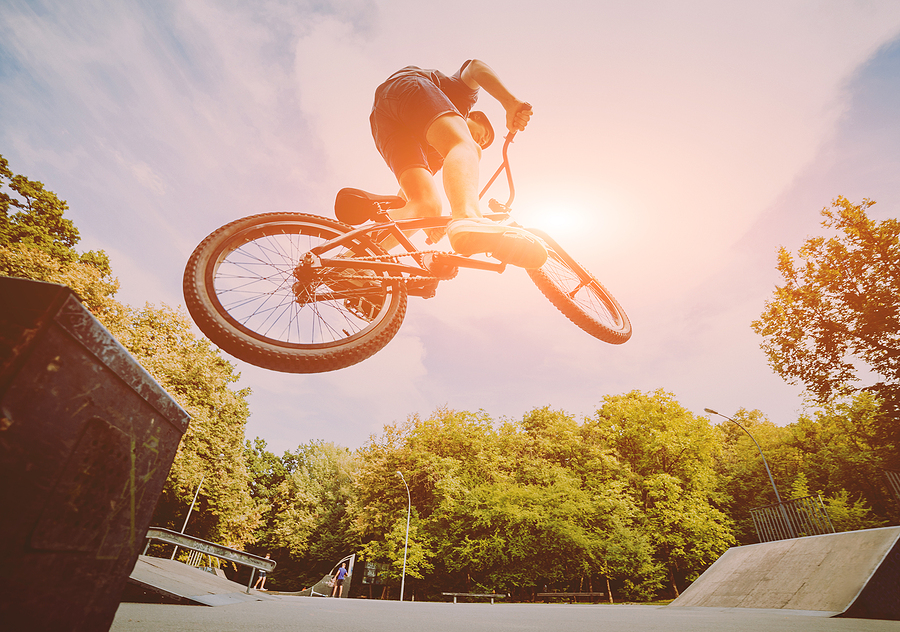 If you're not quite up to a pro-level BMX track, there are still lots of great places to ride a bike all around the park. There are numerous trails here and lots of beauty to admire. See the park for yourself at 3000 Freys Hill Road and enjoy all sorts of heart-pounding winter weather outdoor activities. The park is just a few blocks away from Springhurst, a neighborhood that's always popular during the holiday season and great to live in the whole rest of the year, too.
Ride Around Springhurst
After you ride your bike around the park, drive around Springhurst for a while in a car. There's no wrong way to see this neighborhood that's full of lovely homes. This neighborhood is built to function a lot like a small town. There's a large shopping district in the neighborhood where you can find restaurants, a movie theater and boutiques, department stores and shops of all types. Springhurst is well-known as a good shopping neighborhood, so this is always a top spot during the holiday season.
Springhurst is a top neighborhood any day of the year. Away from the shopping district, Springhurst becomes a pretty residential community full of winding streets and cul-de-sacs. Large homes in contemporary and traditional architecture stand gracefully on big lawns shaded by tall trees. Sidewalks and winding driveways surround the large homes. Inside, these multi-bedroom houses are full of beautiful features and high-end details that truly make any house a home.
You'll want to make Springhurst your home after you see this pretty neighborhood with its amazing real estate. Many people who come to shop at Springhurst end up shopping here for a whole lot more.