Ride Your BMX to the Gate at Tom Sawyer Park November 1
Posted by Joe Hayden on Monday, October 30, 2017 at 7:52 AM
By Joe Hayden / October 30, 2017
Comment
This November, if you know a BMXer take them up to the Gate at "Tom" Sawyer State Park. Even if you just go to watch, you'll see incredible tricks, flips and bike-riding like you never imagined.
At the Starting Gate
Go to 3000 Freys Hill Road to find the park and the huge BMX track. The Gate is just one part of the track. It is 8 lanes wide and 24 feet long, to allow riders to race against each other. The starting light will tell you when to take off.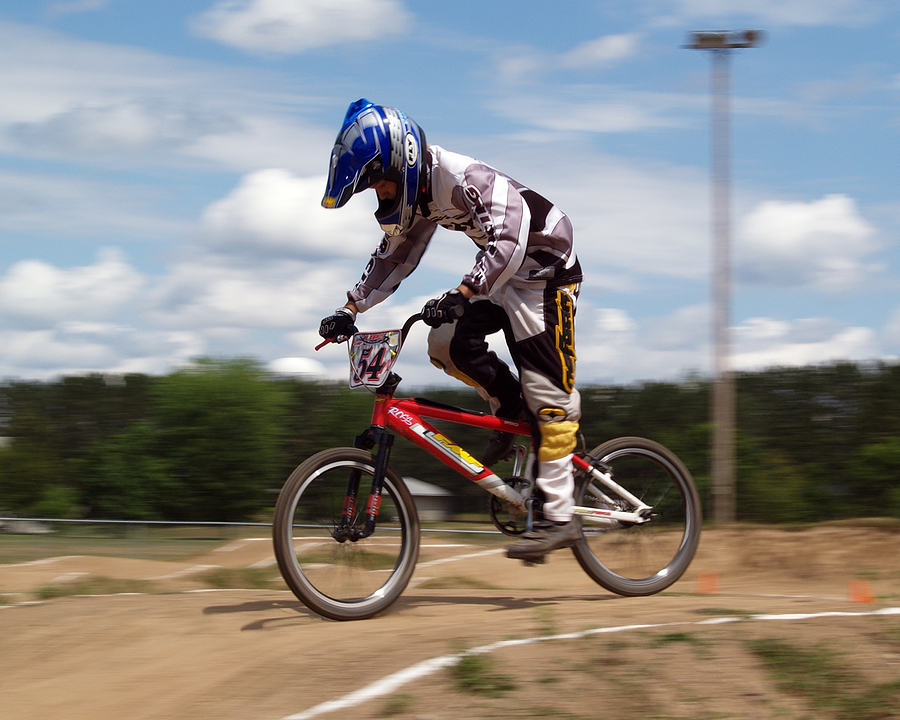 Derby City BMX promotes staying healthy and active, and adheres to good sportsmanship and citizenship. It's a sanctioned motocross track that operates under the rules set forth by USA BMX. Gate practice lasts from 6 to 8 pm. Tickets cost $5, and participants must have all the necessary gear and clothing. Any size or type of BMX is allowed on the track, but your bike cannot have brackets, reflectors, a kickstand, front brakes or pegs. Riders must also have a full-face helmet. If you don't have one, there are a few loaner helmets available.
Wear long sleeves on your legs and arms, or wear pads for protection. Riders must also have closed-toe shoes. Watchers are free to come to the track and see the action, and there will be a lot to see. Whether you come to ride or watch, there's lots of other stuff to enjoy in and around the park. Drop by Rolling Hills before you leave the area, and you'll see one of the reasons why so many people want to live in this part of Louisville.
Ride Through Rolling Hills
Rolling Hills is just on the other side of the park from the BMX track, a collection of winding streets that spread out along Westport Road. Rolling Hills is bordered by the road on one side, a section of Westport peppered with restaurants, and the meandering Goose Creek on the other. Some residents here have views of the riverbank, but all residents here have views of beautiful brick family homes.
This neighborhood is known for its brick homes, many of them built with multiple bedrooms and bathrooms to accommodate large families. The houses here were built to give families the little luxuries they want, too. It's common to find hardwood floors, big kitchens and fireplaces in the homes in Rolling Hills -- all those little features that really put a home over the top.
See if you flip for the homes of Rolling Hills this November, and go visit Louisville's BMX track in the park. Once you see it, you'll wonder how you've never found it before -- just like the real estate in Rolling Hills.
To learn about other fun things to do in the area, please visit our Louisville Real Estate website.