River Road Along the Ohio River
Posted by Joe Hayden on Saturday, June 9, 2012 at 1:48 PM
By Joe Hayden / June 9, 2012
Comment
The gentle curves and swooping hills of River Road inspire an inner serenity. The natural landscaping is literally breathtaking as you roll down the road alongside the Ohio River. Nature's magical landscape stretches out, compelling you to stop and river gaze, just as it cast its spell on residents who have made their home along it.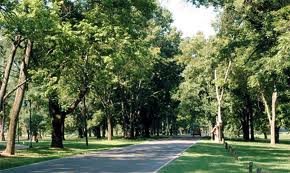 Though the area is sparsely developed, the homes that sit along the banks are unique in their own right. Many are on stilts, offering decks that extend over the Ohio providing a perfect view of passing ships. The few subdivisions along River Road are gated or private communities all in support of preserving the natural beauty of the area.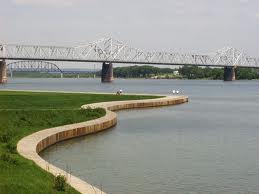 When you're ready to stop and river gaze, the largest park in the area has also worked to protect the lands natural beauty. The Carrie Gaulbert Cox Park at 3730 River Road is not rich in the facilities department, but offers an inviting atmosphere to have family fun. At 51.2 acres, this park is the biggest of its proximity to the Ohio River.
There is a large playground for the little ones and a couple of shelters with restrooms. The Park has a boat ramp, a long shoreline, picnic tables and stands of mature trees that make it a great place for a summer picnic. They offer special events like the 'Free Learn to Sail' clinic going on Saturday June 9th. This clinic allows participants of all ages to learn the basics of sailing, than actually go for a sail down the Ohio.
River Road offers a little something for everyone, resident or not. This area provides an amazing environment to live in, along with a serene atmosphere in which one can relax. Just the view alone makes this area both beautiful and exciting.
To learn more about interesting places in the area, please visit Louisville Home for Sale.