Rush to See the Derby Festival Great BalloonFest April 29
Posted by Joe Hayden on Wednesday, April 27, 2016 at 8:21 AM
By Joe Hayden / April 27, 2016
Comment
The Great BalloonFest is one of the oldest and most popular Derby Festival traditions, for good reason. Every year, people all over the city look upward as these enormous colorful balloons fill the skies. It's a spectacle, but it's also a race. This year, watch the rush-hour race at Bowman Field, and see if your favorite balloon hits the finish line first.
Floating on Air
The balloons launch at 7 am, and race from Bowman Field around the city until noon sharp. The balloon that finishes the race fastest will win. Each balloon is sponsored by a Louisville business, and everyone has a favorite. Pick yours once the great balloons go up, and watch them as they race across the city from high above.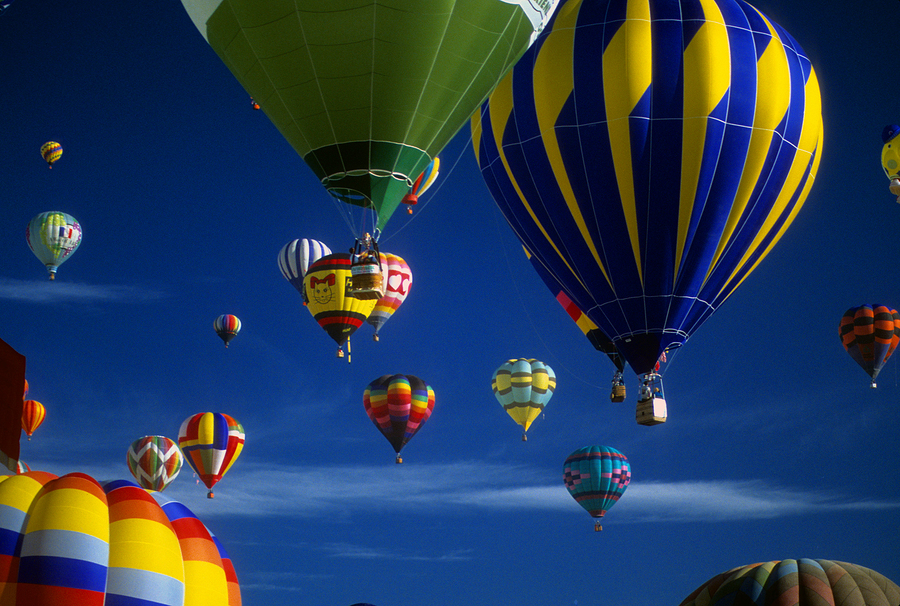 Some of the fun of Balloonfest is chasing after the balloons. Watch them race around the city while you drive around beneath them, and try to track their route. Or, pick a vantage point near Bowman Field to give yourself a good view and watch as the balloons progress across their designated path. The balloons will launch with cheers and fanfare from Bowman Field. Join the fun and get a look at the balloons up close before they take off. Bowman Field is located near the heart of the city, at 2815 Taylorsville Road.
Take a Look in Strathmoor Village
If you do decide to do some driving, head over to Strathmoor Village after you watch the balloons lift off. Residents who live here have a great view of the balloons and of some of Louisville's prettiest homes. Strathmoor Village is home to many grand Tudor-style homes, contemporary Mediterranean designs, even sprawling classic Colonial-style buildings. Homes here are made to be big, with extra bedrooms and enormous yards. It's a perfect place to stop and enjoy balloon races, great architecture and Louisville's Spring weather.
Strathmoor Village is surrounded by stuff you want to do around the city. Big Spring Country Club is on the other side of Bowman Field, and Seneca Golf Course is right across from the neighborhood. Go wild at the Louisville Zoo, just minutes away, or walk down the paths in Cherokee Park before you go shopping in the Highlands. There's a ton of stuff to do around Strathmoor Village even when the balloons aren't in the air. But if you need a good reason to take a look at this part of Louisville, watch the balloons take to the air and see how life looks in Strathmoor Village while you're here.
To learn about other fun things to do in the Louisville area, please visit www.JoeHaydenRealtor.com.