Scenes Around Beckley Creek Park, Part of the Parklands of Floyds Fork
Posted by Joe Hayden on Sunday, May 4, 2014 at 10:40 PM
By Joe Hayden / May 4, 2014
Comment
The Parklands of Floyds Fork is a significant part of the 21st Century Park project in Louisville. Including roughly 4,000 acres following the Floyds Fork watershed area, the Parklands of Floyds Fork is an astonishing natural landscape that includes walking trails, biking trails, fishing lakes, open fields, wooded lanes and rolling hills. Beckley Creek Park is part of the Parklands and includes playgrounds, spraygrounds and picnic areas. Here are a few scenes found by walking the trails around the park.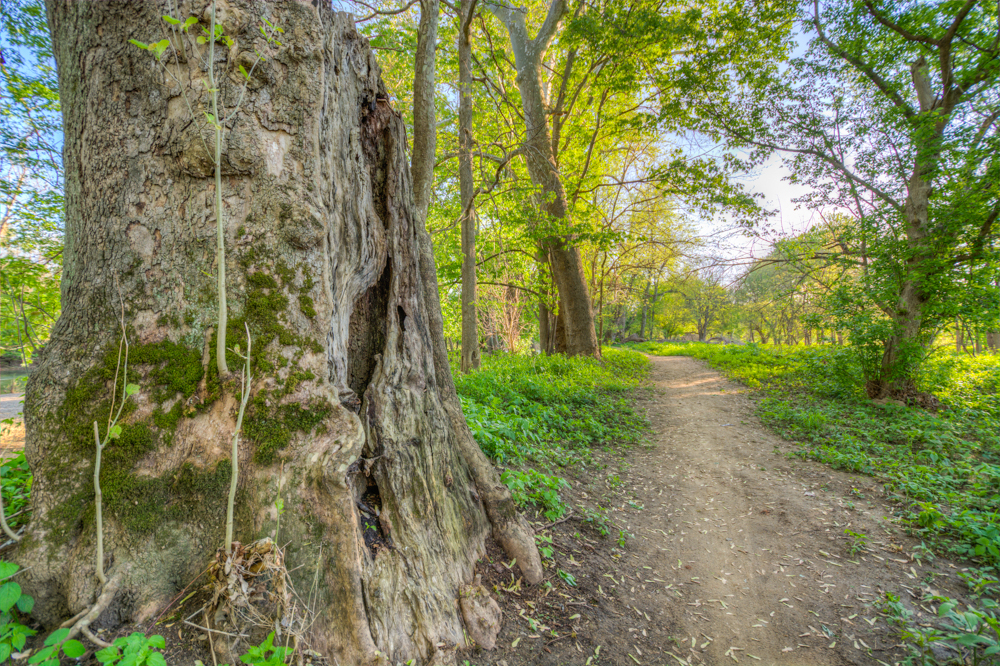 This tree looks to have become lunch for a variety of small creatures.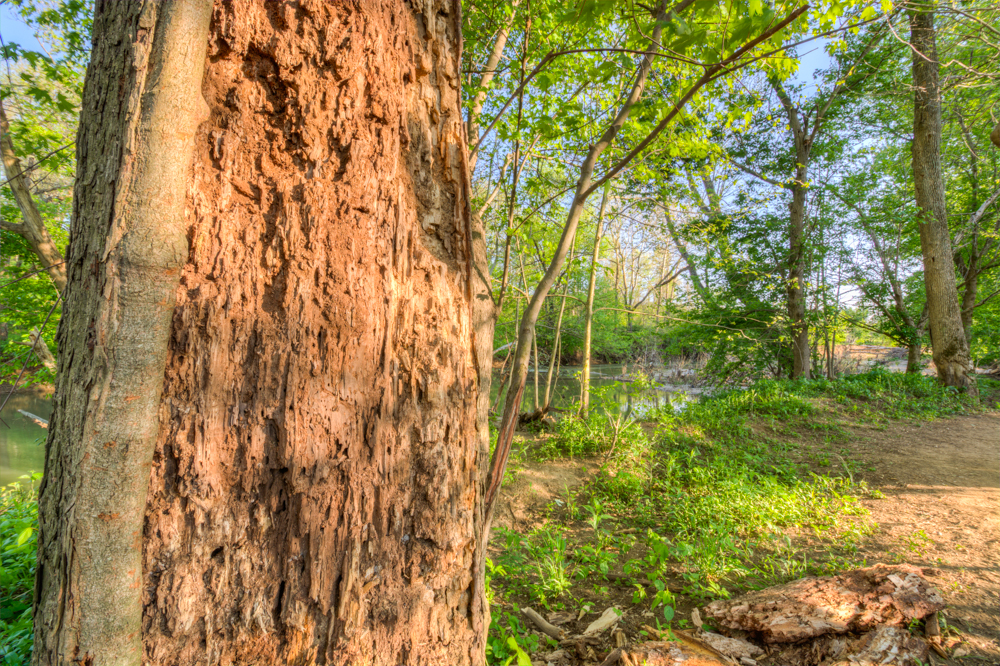 This tree with its exposed roots looks to be clinging to the side of the walking trail. It adds character to the path and is an interesting glimpse into the root system of a tree.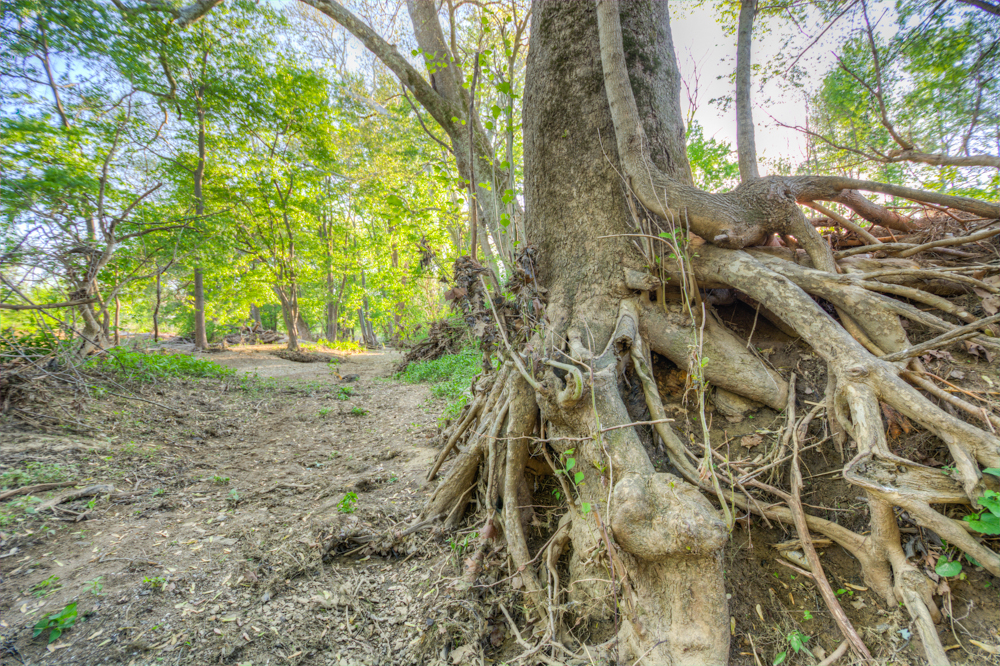 This mushroom decided to take advantage of the remnants of this old tree as a place to grow. Walking around Beckley Creek Park is full of surprises and each scene has unique beauty that also has educational benefits. You may learn about mushrooms, molds and spores on a leisurely stroll.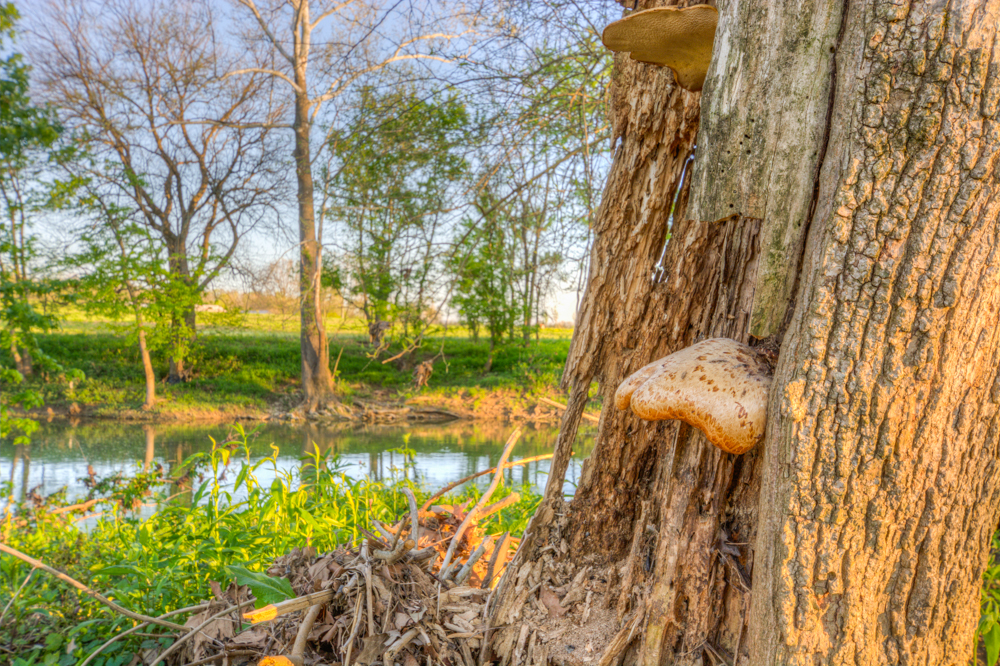 Notice how the moss grows on this tree all on the one side that generally faces the sun. It adds a splash of green to a tree shaped by life next to a flowing stream like Floyds Fork.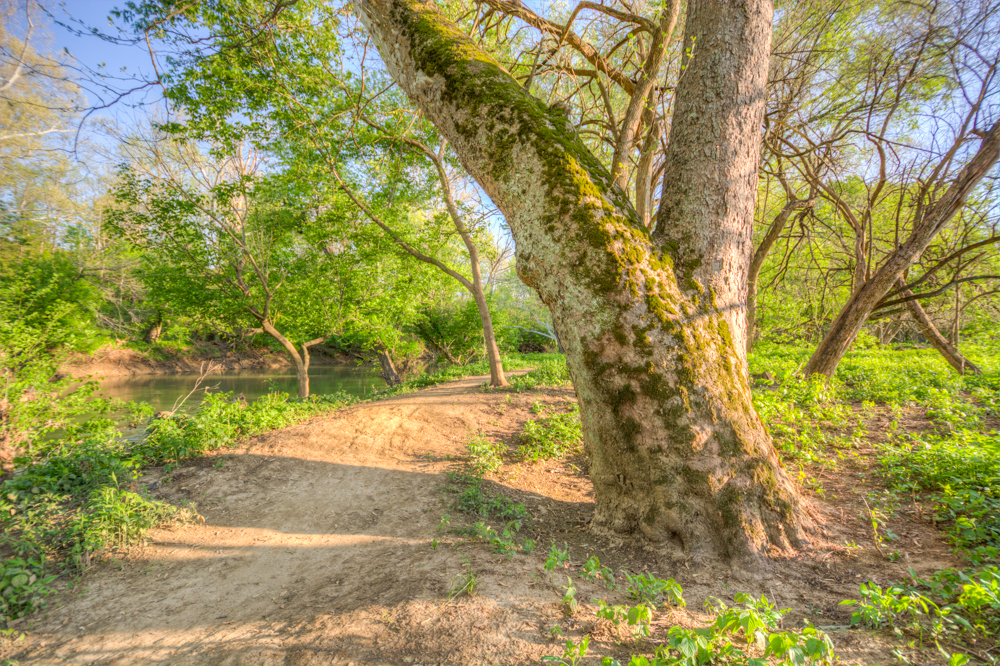 Floyds Fork itself has carved a 27-mile long path through the Greater Louisville Area and beyond. It joins the Salt River, then travels on to the Ohio River. Occasionally, during heavy rains it breaches its banks and has slowly modified the surrounding terrain.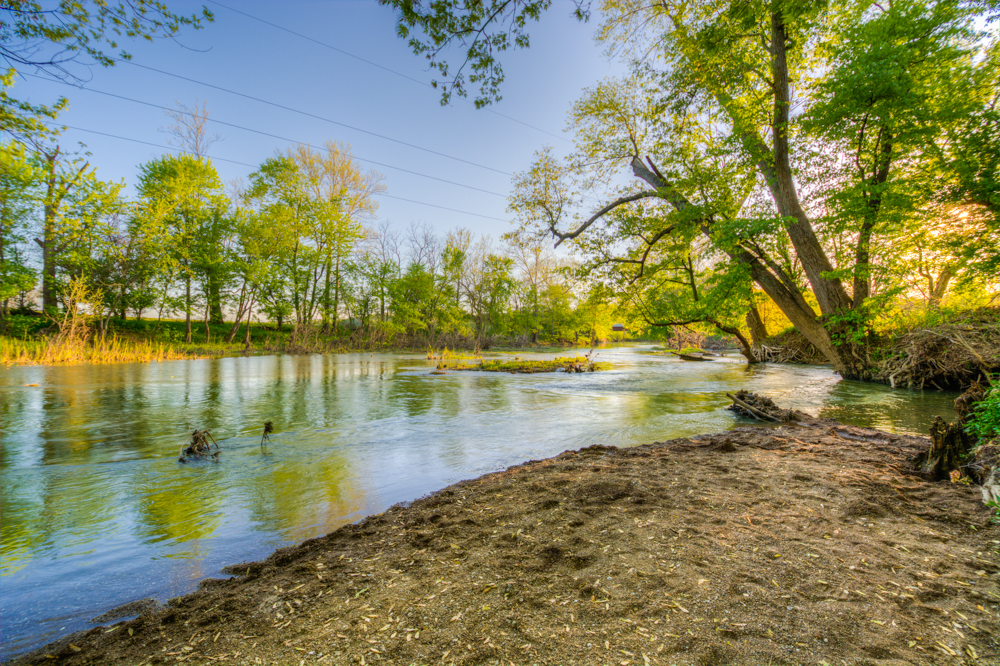 Here is another take on the same scene showing where the stream has deposited silt and other things it collected over the years. These areas get overrun and washed out during heavy rains and sometimes are completely removed from the shoreline.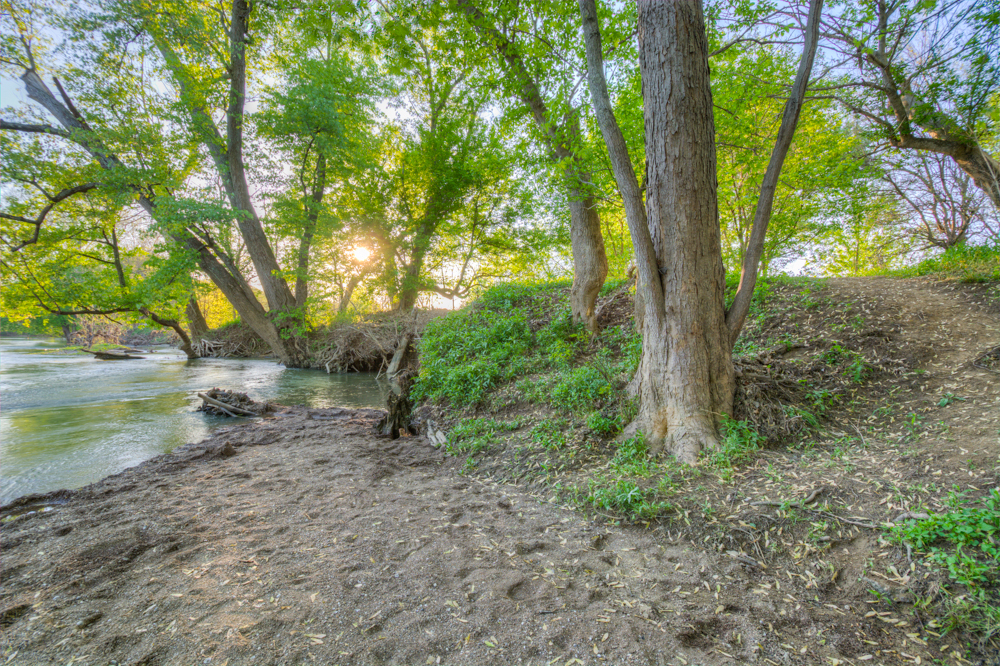 I hope that you enjoyed these images of scenes found around Beckley Creek Park, a part of the Parklands of Floyds Fork and 21st Century project in Louisville. Make the time to visit the park yourself and enjoy all it has to offer!