See 18th Century Thunder at Locust Grove April 23
Posted by Joe Hayden on Thursday, April 21, 2016 at 8:18 AM
By Joe Hayden / April 21, 2016
Comment
Everyone knows about Thunder Over Louisville, but you probably haven't been to 18th Century Thunder. Visit a Revolutionary War Encampment on April 23, and forget about joining the big crowd down by the river.
A Different Kind of Thunder
It's Thunder weekend in Louisville, in more ways than one. April 23 commemorates the arrival of the Revolutionary War troops in 1778. They were led by General George Rogers Clark. For Thunder weekend, they're coming back to Locust Grove. You can speak with the soldiers, who will be played by reenactors, to learn more about the War. There will be a spectacular wreath-laying ceremony for General Clark, accompanied by an amazing 21-gun salute.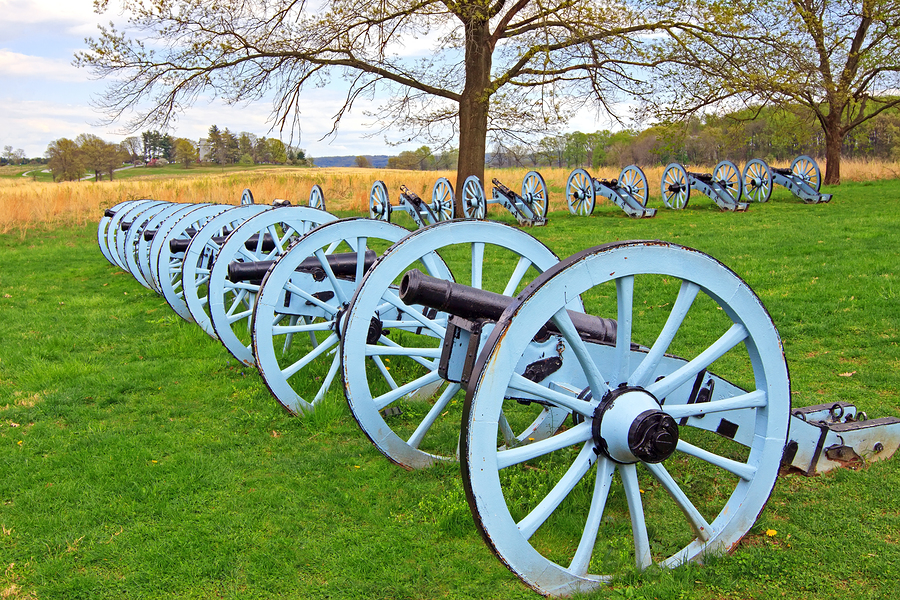 Take the time to speak to the women in the hearth kitchen, and learn about daily life during the 18th century. You can also see a demonstration from a doctor, who will show you how musket balls were removed from soldiers. Kids can even sign up as recruits for the War -- all in good fun, of course. Since the Revolutionary War is already over, they won't be in any danger.
Enjoy the concessions, and take a look around at the historic property and home at Locust Grove. This is a beautifully preserved historic property in Louisville, and it's the perfect setting for any Revolutionary War event. No battles will be staged during this fun weekend, because Thunder is all about enjoyment. Children 12 and under can attend this event for free. Tickets for adults are only $6.
Be at Locust Grove at 561 Blankenbaker Lane from 10 am to 4:30 pm, and see a different kind of Thunder.
Thunder Over Northfield
Northfield is right next to the historic Locust Grove property, and this neighborhood echoes that traditional look. You'll see many large, brick homes in Northfield. This area was all once sprawling farmland, and lawns and home gardens here still grow beautifully thanks to the rich soil. Tall trees throw shade all over the impressive homes.
Not only is Northfield right next to Locust Grove, it's close to the banks of the Ohio River. Downtown is just a few miles away. The Louisville Country Club is even closer. Because of the large homes, the big lots and all the big, open spaces you'll find in Northfield, this community will make you feel like you're far outside the city. The truth is, everything you'll want to do it just a short drive away and the Interstate is right next door.
Go see a different kind of Thunder for Thunder Weekend this April, and go see the beautiful neighborhoods you can find a little bit farther up the Ohio River away from the fireworks.