See a Puppet Show by Squallis Puppeteers September 2
Posted by Joe Hayden on Thursday, August 31, 2017 at 8:47 AM
By Joe Hayden / August 31, 2017
Comment
Everyone becomes a kid again at a puppet show. When elements of fantasy, art and performance combine, it becomes a magical experience for kids and adults alike. That's the kind of thing that happens at the Puppet Show and Workshop Series presented by Squallis Puppeteers. Go see the show this September, and go get delighted.
Squallis Puppeteers
The Squallis Puppeteers are made up of a group of local artists and performers who use handmade puppets and props to entertain. They've been performing educational shows for kids and adults in Louisville for the past 20 years. Their puppets are highly creative and unique, as varied in style and design as the artist volunteers who work with Squallis Puppeteers.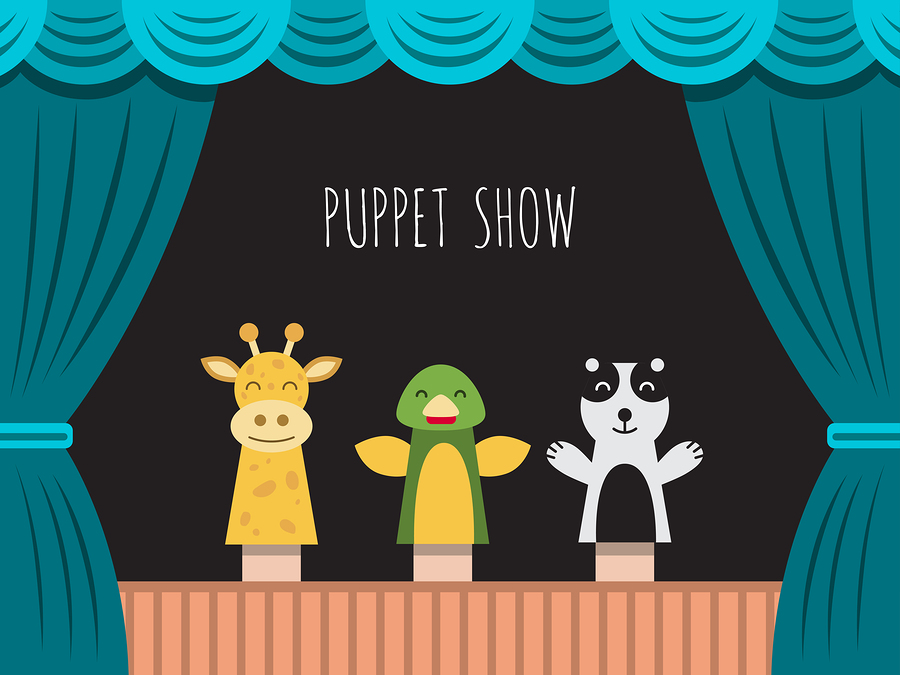 The show is designed for preschoolers and kids up to 12 years old and their family members. The family-friendly performance includes a fun puppet-making workshop that begins right after the show. Tickets cost $5 for the show per person and $5 per puppet in the workshop.
See the show from 1 to 3 pm at 1228 E. Breckinridge Street in the Highlands. The Highlands is an eclectic, energetic neighborhood that's always full of entertainment options for kids, adults and everyone in Louisville.
Take a Look at the Highlands
The Highlands is considered to be the epicenter of Louisville's "weird culture," an idea that supports local businesses, independent expression and the trendiest of everything. This neighborhood is where you'll find "Restaurant Row," a celebrated section of the city where you'll taste the newest in cuisine and probably see lots of the latest fashions, too. You'll find many independent businesses in the Highlands, one-of-a-kind places you can only find here.
All the shops and stops on Bardstown Road ae more than enough to keep anyone busy for a whole afternoon, but there's actually more to see in the Highlands than what meets the eye right away. Venture toward the shady side streets of the Highlands to get a real look at this neighborhood. This is where you'll find the historic architecture, the custom-designed homes and the real jewels of the Highlands: the houses.
Gorgeous turn-of-the-century styles are everywhere you look here, along with new homes in traditional designs and modern styles that immediately stand out as real stunners. Country glam, big-city chic, traditional history -- name just about any style, and it's probably already here.
You'll want to be here a lot more after you spend some time in the Highlands this September.