See Kentucky Shakespeare Zombies October 2
Posted by Joe Hayden on Wednesday, October 2, 2019 at 9:51 AM
By Joe Hayden / October 2, 2019
Comment
To celebrate the season of thrills and chills, Kentucky Shakespeare will present "Night of the Living Dead: A Radio Play." This is a unique take on the most famous zombie movie of them all, a cult classic that helped to pave the way for all future zombie movies and TV shows. Why spend a night celebrating the undead with Kentucky Shakespeare?
Zombies on the Radio
If you haven't seen "Night of the Living Dead," it's a classic that is said to be the grandfather of all zombie films. In this famous film, 7 strangers become trapped in a farmhouse in the middle of a zombie outbreak. The story has been remade and retold lots of times. That includes a 1988 radio drama based on the movie. This is what Kentucky Shakespeare will recreate this October for your enjoyment.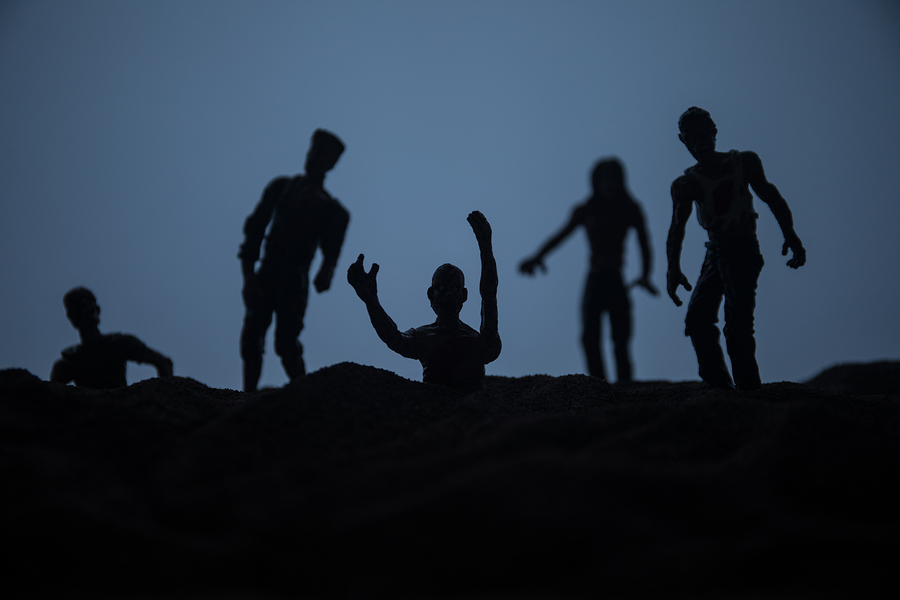 Enjoy this unique performance from 7 to 9 pm in the dark of night. Tickets cost $20 per person, and you may want to bring a friend to cling to while you witness this terrifying tale of the living dead. Head to 619 S. 4th Street to enjoy the show. That's a few blocks outside of Limerick, a historic neighborhood that dates to the 1860s. While you're nearby, see how Limerick looks today.
An Ode to Limerick
The neighborhood was named for the Irish county Limerick, because that's where many of the early residents came from. Limerick is a historic preservation district, and you'll be able to see why right away. Limerick is full of lovely homes in brick and stone, houses designed with eye-catching Queen Anne, Romanesque and Victorian architecture.
Limerick has a community garden and a scattering of shops and restaurants. There's even a great little place to get coffee here. But mostly, this neighborhood is made up of petty, historic homes. Limerick is one of the city's hidden treasures. Many people know about the many historic homes in Old Louisville and around Bardstown Road, but Limerick isn't as well-known. Go discover this neighborhood this October, and you may be scared by how much you want to live here.