See Poetry in Painting at the B. Deemer Gallery This January
Posted by Joe Hayden on Friday, January 25, 2019 at 7:10 AM
By Joe Hayden / January 25, 2019
Comment
Go to the B. Deemer Gallery any day this January and go see the "Sheer Poetry" paintings exhibit. This is a captivating display of everyday moments as expressed on canvas, and it's in one of Louisville's great artistic neighborhoods, Crescent Hill.
Finding Beauty in Crescent Hill
It wouldn't be difficult for any artist to find inspiration in Crescent Hill. This neighborhood prides itself on having a funky, hip vibe. Crescent Hill encourages local and independent businesses to come here, and this gives this neighborhood a truly unique identity. There are restaurants and shops here that you can only find here, little local treasures that exist solely in Crescent Hill.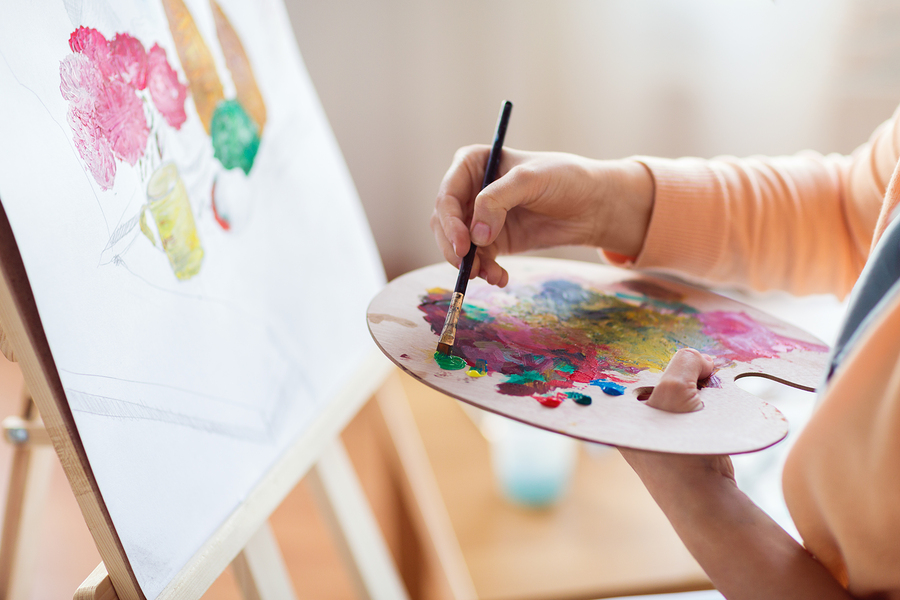 The real estate is another reason to treasure Crescent Hill. The homes here all contribute to the neighborhood's distinct landscape. Many houses here are historic, and feature architecture made with hand-crafted details and beautiful embellishments. Crescent Hill is packed with Colonial and Classical Revival style designs that give each home character and charm all its own.
Go discover the homes, the one-of-a-kind shops, the food and all the other features of Crescent Hill while you're here this January, and go get a look at some interesting paintings, too.
Poetry in Painting
"Sheer Poetry" is an exhibit presented by Carolyn Plochmann, who has exhibited in galleries around the country. Plochmann has even had her paintings exhibited at the Kennedy Galleries in New York City. This exhibit is all about everyday life, relationships and finding the poetry in all of life's emotions.
Go see it at the B. Deemer Gallery at 3650 Frankfort Avenue. It's open Monday through Friday from 10 am to 5:30 pm and Saturday from 10 am to 3 pm. The gallery is right in the heart of Crescent Hill, a neighborhood that's sure to find its way into your heart.