See the Lights of the Louisville Water Lantern Festival August 13
Posted by Joe Hayden on Saturday, August 13, 2022 at 7:17 AM
By Joe Hayden / August 13, 2022
Comment
Head to the waterfront to see the Water Lantern Festival. There will be thousands of lanterns and lots of fun to be had by all. Go to Louisville's beautiful waterfront and go see it shine.
Water Lanterns
The Water Lantern Festival is truly an amazing experience where the waters will be lit with the light of thousands of lanterns. It's absolutely unforgettable once you see it and of course, you'll have your own lantern as well. The event begins when the gates open at 5:30. Until 9:30, you can enjoy all the different food trucks and live music. At 8 pm, you'll design your own lantern.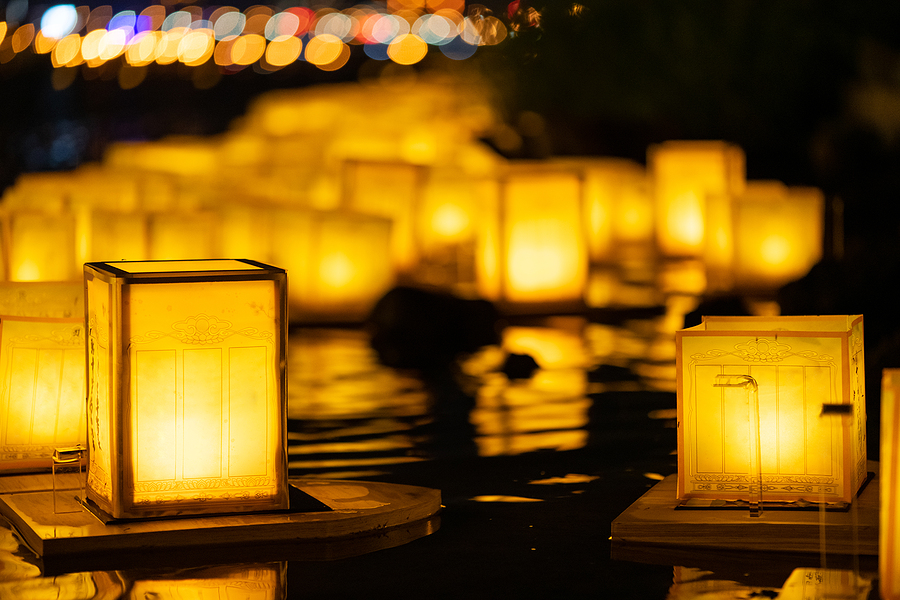 The official lantern launch is from 8:30 to 9:30. You'll have stunning views of it all from Waterfront Park. Ticket prices start at $25.99. The park is at 129 E. River Road. That's just a short drive away from Clifton, a historic neighborhood near the waterfront and all the excitement of downtown Louisville. But once you see Clifton, you'll see that it has a unique charm that's all its own.
Find Your Way Through Clifton
Clifton is so historic, it has one of the oldest museums in the whole state. It also has its own library, to say nothing of the many different restaurants and little shops to explore. Clifton is known for its antiquing, and isn't that just perfect for a neighborhood that dates back to the early 1900s?
The architecture in Clifton tells a story about the neighborhood's past. The homes here were built over a period of 60 years so the neighborhood is really a showcase of different home styles. What style of home do you like best? Clifton's huge selection includes homes with multiple bedrooms and bathrooms, houses with little extra details that make them stand out.
They are historic on the outside. On the inside, many of these homes are as modern as it gets. They have open floor plants, stainless steel, stunning floors and light fixtures. Take a look at the real estate in Clifton for yourself and you'll be thinking about making one of these homes your own.