See the Lights Under Louisville December 27
Posted by Joe Hayden on Friday, December 26, 2014 at 10:06 AM
By Joe Hayden / December 26, 2014
Comment
Go to the MEGA Cavern to see a light show unlike any other. It's the Lights Under Louisville, and if you don't know where they are you could just drive right over them. Your eyes will be dazzled by more than 2,000,000 points of light. Isn't that a good enough reason to drive underground?
The Biggest Light Show Under the Ground
You'll ride through a spectacular light display for about 30 minutes. This is the only underground light show of its kind anywhere in the world, and you can see it this holiday season right here in Louisville. You drive your own vehicle, and you won't have to worry about snow or ice or any dead spots. You can just look at the lights and drive.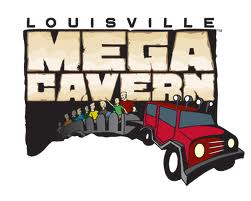 There are 17 miles of underground routes that take you past 850 characters, plus lot of other fun extras and holiday-themed sights. You'll have to see it for yourself to find out what it's all about, because that's half the fun.
Visit the display on December 27 to keep the Christmas spirit alive a little while longer. You'll find the Louisville MEGA Cavern at 1841 Taylor Avenue, near the heart of the city. The cavern is open for lights from 5 pm to 10 pm. Tickets are $25 for a car, truck, SUV or minivan. Vans cost $35, and limousines are $50. Church Buses are $60, and school buses are $100. There's enough room for even a motor coach to drive through, but you'll have to inquire about the rates because prices vary.
Driving Into the Middle of Louisville
The MEGA cavern is right next to the Louisville Zoo, and just blocks away from the Belknap neighborhood. Belknap was named as one of Louisville's best neighborhoods by Louisville Magazine, and it even won a national award from Neighborhoods, USA. That's pretty good for a community that was once all farmland. According to local legend, future President Abraham Lincoln frequently used the stagecoach stop at the corners of Douglass Boulevard and Bardstown Road.
Belknap continues to be a thriving, beautiful community. It's often rated as one of the most walkable neighborhoods in the city because of its well-kept paths and good looks. Senator Mitch McConnell, a national political figure, makes his home here. Belknap has an active Neighborhood Association and a thriving community spirit, for good reason. People who live in this area love it, and it shows.
While you're driving through the Mega Cavern, take the chance to drive through some of the beautiful Louisville neighborhoods nearby and look at all the Christmas lights. Let Louisville dazzle you this holiday season.