See the Spectacular Jack O'Lanterns This October 5 - 15
Posted by Joe Hayden on Tuesday, October 4, 2022 at 5:08 AM
By Joe Hayden / October 4, 2022
Comment
Every October, Iroquois Park comes alive with the lights of jack o'lanterns carved in hundreds of different ways at the Jack O'Lantern Spectacular. This display is a true work of art that will take you on a winding path through the trees where you'll be surrounded by glowing lights and truly breathtaking carvings. Many consider this to be a Halloween must-do event.
Jack O'Lantern Spectacular
The jack o'lantern spectacular puts more than 5,000 carved pumpkins on display. You'll go through several themed display areas where the pumpkins flicker and glow. Each pumpkin is its own little sculpture, a real work of art that stands alone as an amazing creation.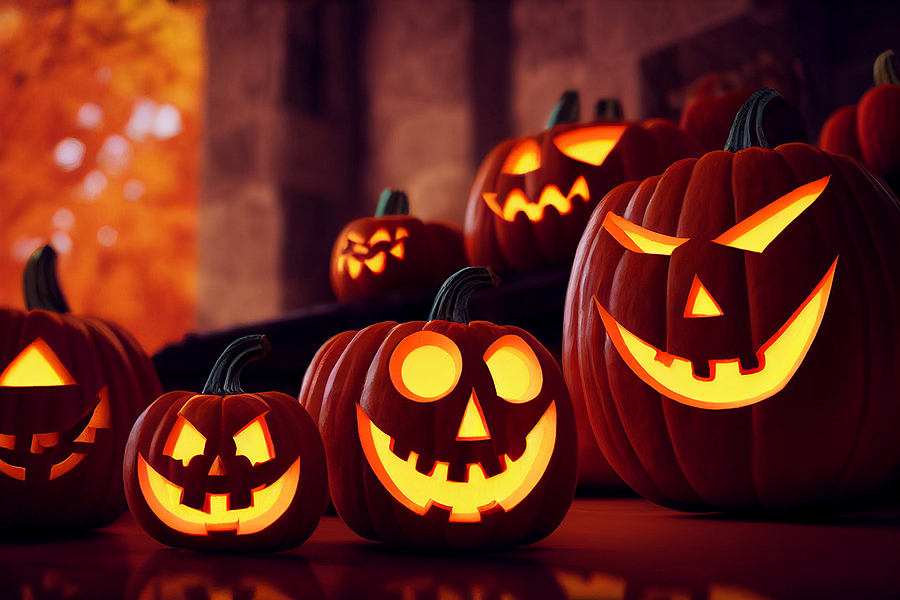 Wear shoes you can walk in. The path is easy enough for even beginning hikers but you will outside in the boots in the dark, so use all necessary precautions and wear closed-toe shoes. The Jack O'Lantern Spectacular is open from 6:30 to 10 pm Sunday through Thursday and until 11 pm Friday and Saturday. The Spectacular opens on the 5th and runs all month long.
Tickets cost $15 per adult and $12 for children up to age 12. The spectacular jack o'lanterns are on display at the Iroquois Amphitheater at 1080 Amphitheater Road. That's outside the historic Beechmont neighborhood. If you want to see spectacular real estate while you're in the area, come to this neighborhood.
Life is Spectacular in Beechmont
Beechmont is peppered with small parks and it has two community centers, a library and lots of little shops. This is known as a foodie neighborhood. You can come here to taste all sorts of different cuisine or try the local favorite, pizza. There's a hospital nearby and several schools in the area. Meanwhile, all the amenities of Iroquois Park, including the golf course, are just a short distance away.
The historic real estate makes Beechmont stand apart from other neighborhoods. Beechmont has multiple bedroom, multi-bath homes that, on the outside, reflect the historic styles of the past. These homes harken back to earlier days of design and give the neighborhood a truly classic look.
Inside, these homes have been upgraded for today's times. You'll find gorgeous counters, gleaming stainless steel, amazing paint colors and beautiful flooring. You'll see all sorts of reasons to like Beechmont, in fact. Go do some exploring here this October and go see it.