Selling in the Next Few Months? Seven Key Tips for Preparing Your Home for Winter Showings
Posted by Joe Hayden on Sunday, November 24, 2013 at 5:25 PM
By Joe Hayden / November 24, 2013
1 Comment
Louisville in the winter is such a lovely place to be. The fall colors have given way to the open beauty of the winter months. The winter is also a good time to try to sell your home, as your competition can be reduced and you can command the attention of motivated buyers. All that really means is that you have to be that much more adept at doing all you can to attract various buyers. Here are the seven key tips for preparing your Louisville home for a winter showing.
Make a Great First Impression
A first impression has a long-lasting effect, which is why it is so important to make a great one! Since the front door welcomes your prospective buyer, make sure it is clean, fresh and nicely scrubbed. The lawn should also be trimmed, and the yard should be free of refuse.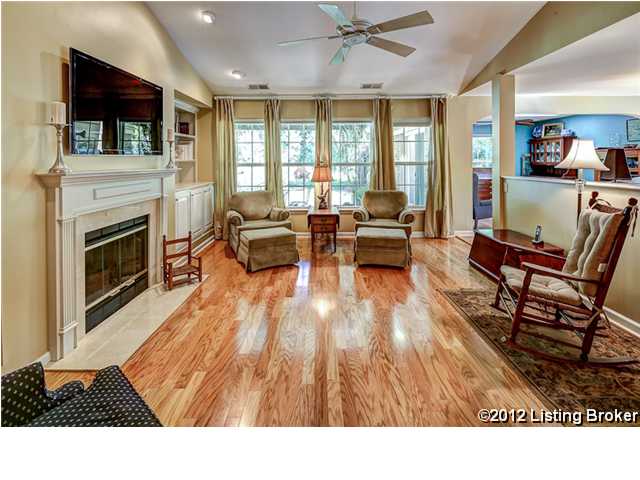 Welcome the Sun Into Your Home
You should let the curtains and drapes in your home be opened, so that the glorious autumn sunshine can filter in! This gives the prospective buyer a chance to see that your home can be cheerful. If an area is dark in your home, then turn on a dim light.
Mitigate the Effect of Faded Walls
How can you mitigate the effect of faded walls? You can do something as simple as investing in new wallpaper, which will spruce up your walls very quickly without costing you a fortune.
Bigger Closets Help
Making your closets look bigger can increase your odds of making a sale. Clear out some of the clutter in your closets, and make enough room inside the closet to help your prospective buyers imagine their things inside the closet instead of yours.
Make Your Attic Look Awesome
Some think that your attic can be neglected because few will see it anyway, yet you'd be surprised at what a prospective buyer wants to see! Just to be on the safe side, make your attic look appealing by ridding it of any unnecessary objects.
What About the Faucet?
Even something as small as a faucet can have an impact on the prospective sale of your home. If, for instance, your faucet has been uncontrollably leaking, it can imply bad plumbing and even discolor your sink. Fix any leaky faucets before you show your home to potential buyers.
Spruce up Your Bathroom
A nice-looking bathroom can help to sell homes. You should maintain your bathroom nicely by always checking and then repairing the caulking in showers and bathtubs. Make sure your bathroom sparkles--no excuses!
These are seven key tips for prepping your home for a winter showing in the city of Louisville. The winter is a lovely time of year in the city, and showing your home during this season comes with a number of benefits that you should fully exploit in order to snag that prospective buyer and get your property sold once and for all! As the days get shorter and the daylight fades, you should seize the opportunity to make a buyer fall in love with your home.