Seniors, Go Do Some Yoga October 16
Posted by Joe Hayden on Wednesday, October 16, 2019 at 7:57 AM
By Joe Hayden / October 16, 2019
Comment
No one understands what it's like to be a senior citizen like other seniors. So leave all those young people behind, and head over to the Beechmont Community Center this October for some Silver Sneakers Yoga. Even if you aren't in the Silver Sneakers program provided through Medicare, you're welcome here if you're a senior.
Yoga for Seniors
If you have a Silver Sneakers card, this class is free to attend. If not, it only costs $15 a month to enjoy yoga at Beechmont Community Center. Class begins at 10 am. And if you like it, come back every week.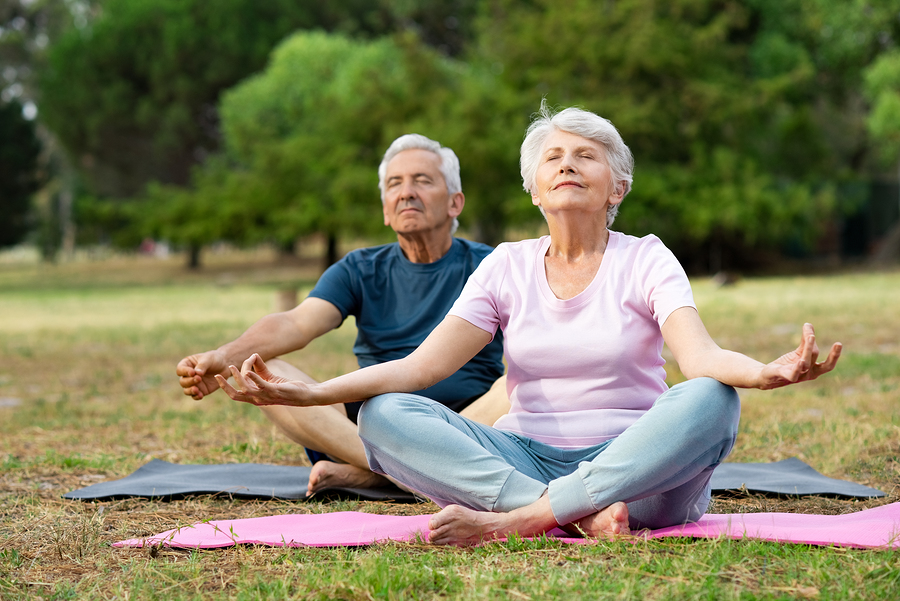 Yoga is a great way to increase flexibility and keep muscles loose. It's also relaxing. Many people use yoga for stress-relief because it involves a lot of steady breathing. You can release a lot of tension while doing yoga. Give it a try, and you may just love it.
The community center is at 205 W. Wellington Avenue. That's in Beechmont, just blocks outside of Wilder Park.
Can You Tame Wilder Park?
Wilder Park is a historic neighborhood that's just a short drive away from Iroquois Park. There are a smaller park and a community center at the center of the neighborhood, not to mention some pretty cool places all around Wilder Park. There's a place to go play volleyball here, little boutiques where you can browse, gyms where you can sweat and restaurants where you can eat -- so then you'll have to go back to the gym! Churchill Down is right next door to Wilder Park, which means this whole neighborhood is close to all the action during Derby Festival.
You'll soon see why people come to live here. Wilder Park is packed with pretty bungalows. This neighborhood was originally built at the turn of the 20th century when electricity was new and the streetcar lines were extended out past Iroquois Park. Once, this neighborhood was a racetrack, too. Now, it's a community full of pretty little homes with front porches, lots of shade trees and eye-catching trim and siding colors. Many homes here have multiple bedrooms and bathrooms, and all the homes here have their own charm and style.
Inside, the houses are highly modern. Gleaming hardwood, fireplaces, recessed lighting and architectural details give each and every home here a unique look of its own. Wilder Park homes have character. One of them may just be the home you didn't even know you were looking for.