Shop at the Gardeners Fair at Locust Grove May 11
Posted by Joe Hayden on Monday, May 7, 2018 at 7:00 AM
By Joe Hayden / May 7, 2018
Comment
Go to Locust Grove this May to browse at the Gardeners Fair. You'll get ideas for your own garden, and you'll get to see products and displays from more than 40 different vendors. This is a true fair with activities, entertainment and lots of stuff to see.
Smell the Roses
Demonstrators and vendors will show off their plants, a huge selection of flowers, shrubs, trees, herbs and plants of all types. Garden tools will also be available, so you can start planting as soon as you get home. Participate in the silent auction, listen to the music that will play over the beautiful grounds of historic Locust Grove and have a bite to eat at one of the many food trucks that will be on hand to serve up delicious treats.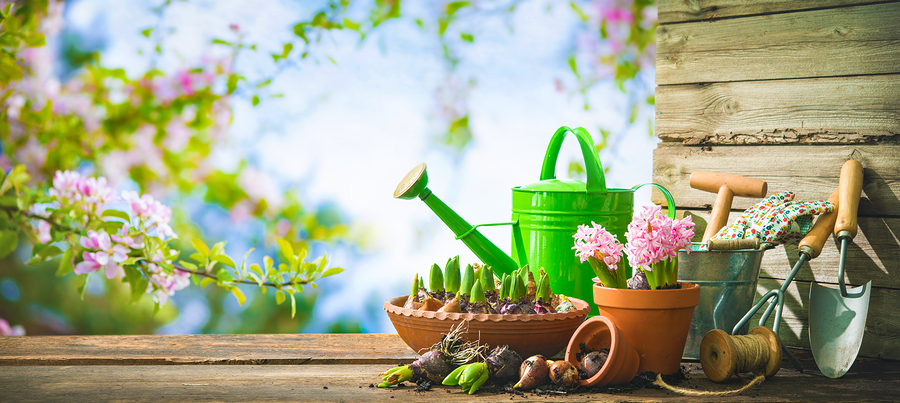 Be at Locust Grove from 10 am to 5 pm to enjoy the Gardeners Fair. Admission is $6 for adults and $3 for children over 6. Children under 6 attend for free. Locust Grove is one of Louisville's historic home properties, and the grounds have beautiful gardens you can admire while you're here. Locust Grove is at 561 Blankenbaker Lane.
Locust Grove is surrounded by the Indian Hills neighborhood, and the 1800s architecture of this historic home fits right in with the classic designs all over this community.
Wander Through Indian Hills
There's history all over Indian Hills and nearby. The Zachary Taylor House, a memorial to the former President, is just outside the neighborhood. The Louisville Country Club, which dates to 1895, is right next door. Indian Hills stretches all the way to the river, a community full of winding streets and stunning architecture.
Indian Hills was designed like a country neighborhood. Much of this community is undeveloped so the natural features are intact. Rolling hills, rock outcroppings and thick stands of trees are all over Indian Hills. But mostly, what stands out here are the homes. They're built to be big and beautiful, with classic architecture styles that look like homes out of the 1800s. Most of the homes here are actually much newer than the styles, but they were made with the attention to detail and sweeping designs you usually find in much older buildings.
The custom-built homes in Indian Hills were built for luxury, and it shows. Many homes here look like estates settled on huge green lawns, and they're filled with high-end features like granite counters, spacious rooms and luxury everywhere you look.
After you see Indian Hills, you'll want to look everywhere all over this neighborhood. It won't take you long at all to find a dream home for you and your family.