Shop at the Ivory Consignment Secondhand Pop-Up in Middletown March 24
Posted by Joe Hayden on Friday, March 24, 2017 at 8:57 AM
By Joe Hayden / March 24, 2017
Comment
Ladies, leave all the guys at home on March 24. This is the day the Ivory Consignment Secondhand Pop-Up is appearing in Middletown, and it's just for the women. This pop-up event is full of great shopping and you won't want a man around to slow you down, anyway.
Designer Secondhand Shopping
The clothes here carry name-brand labels and they're made in today's fashionable styles. Items from shops like Margaret's Consignment, Poshmark and Clothes Mentor will be available for your inspection. The prices are incredible, so you'll be able to buy lots more for the value of your buck.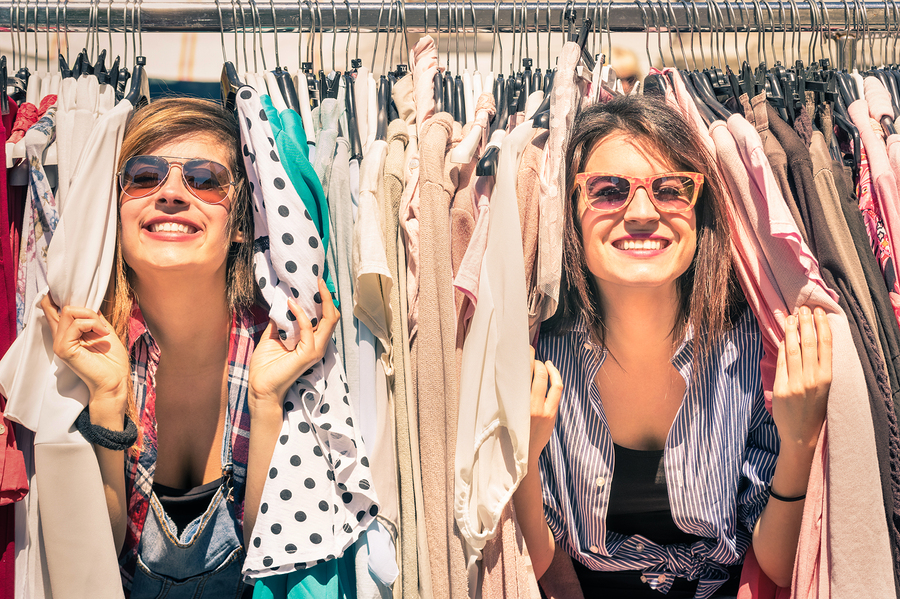 The Ivory pop-up is at Celebration Hall in Middletown. That's at 11711 Main Street, near the neighborhood's historic section. The shopping starts at 9 am, and it's free for anyone to come down and look around at the amazing buys here. Before you leave the area, you're going to want to do some looking around at Middletown, too. And if you aren't careful, before you know it you're going to be shopping for a home right here.
Design a New Life in Middletown
Shelbyville Road runs through the heart of Middletown, tying together the many subdivisions that help make up this large community. Just be warned: Middletown is full of distracting, fun attractions. You might be tempted to go the Fun Park, or stop in to shop at one of the many places offering great sales and deals. You may be swayed in a different direction by the amazing smells coming from one of the restaurants, or the green trees at one of the small parks here may beckon to you.
Middletown is full of schools, parks and places for families to go. But it's also home to salons, gyms and places for individuals to enjoy as well. Just like the attractions here, the homes in Middletown are made for anyone and everyone to enjoy. There are all types of houses here, from cozy condos and stately townhouses to big, rambling farmhouse and sprawling ranch styles. The architecture comes in all styles, too, from the traditional and classic to the contemporary and modern. There's something for everyone to do and see and enjoy in Middletown, and there's a house for them to live in here, too.
Go shopping in Middletown this March, and you just might buy yourself a new life in this neighborhood.